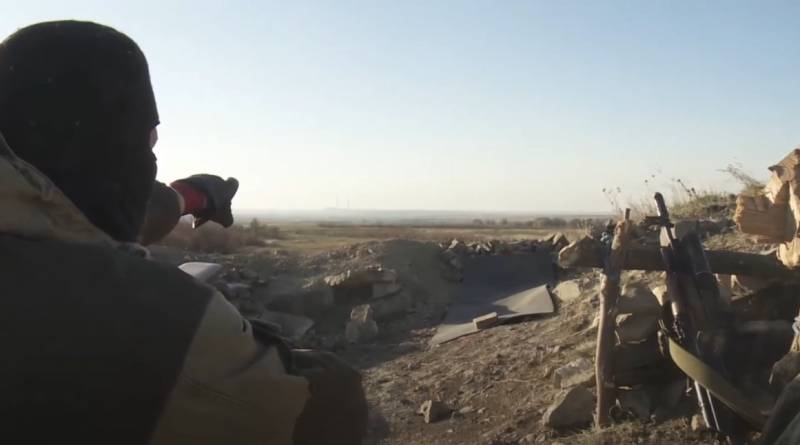 Russian troops are stepping up pressure on the front from Kremennaya to Kupyansk. Here, among other formations, the troops of the 2nd Lugansk Corps are operating, taking an active part in the destruction of strongholds of the Armed Forces of Ukraine.
On the TG channel RT published
video
, which shows the capture of the fortified positions of the Ukrainian army by the soldiers of the corps. The assault group secretly approached the enemy stronghold, imperceptibly overcame the barbed wire fence, penetrated the trenches and destroyed the enemy in the course of a fleeting battle. On the footage you can see the dropping of VOG from the air - apparently, UAV operators helped the attack aircraft.
One of the soldiers of the Armed Forces of Ukraine was trapped in a dugout and tried to resist. He went to the Russian fighter face to face and began to fire single shots. In response, an automatic burst was fired at him, the enemy was eliminated by fire at close range. It is unclear why the enemy fired single shots. Despite the low detail of the video, in his hands you can see the automatic
weapon
. It is possible that in the heat of battle, he did not switch the fire translator.
Having eliminated the threat, the Russian fighter continued to clear the trenches. In total, following the results of the battle, three Ukrainian soldiers were taken prisoner, two soldiers of the Armed Forces of Ukraine became the "200th".