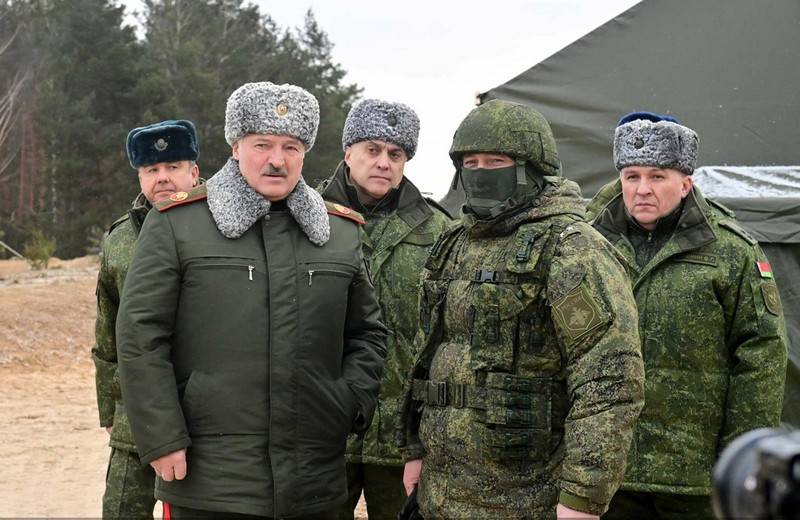 Ukraine is still afraid of the Russian army coming from Belarus, assuming that the Belarusian troops may join the Russians. As Alexander Lukashenko said today, Kyiv really does not want Minsk to join the hostilities.
Ukraine offers Belarus to sign a non-aggression pact. This was stated by the Belarusian leader at today's meeting on the socio-political situation and the state of crime in the country. According to him, the situation around the republic remains alarming, the West continues to hatch plans for Belarus, and in Ukraine they continue to train militants and extremists for operations on Belarusian territory.
I don't know why Ukrainians do this. On the one hand, they ask us not to fight with Ukraine under any circumstances, so that our troops do not move there. A non-aggression pact is proposed to be concluded. On the other hand, they prepare this explosive mixture and arm them
- Lukashenko said, but did not give any details on the pact, so we cannot say when Kyiv turned to Minsk with such a proposal.
According to the Border Committee of Belarus, to date, the General Staff of the Armed Forces of Ukraine has concentrated about 17,2 thousand military personnel of the Ukrainian army and territorial defense, militants of the National Guard and border guards near the Belarusian border. In addition, the Armed Forces of Ukraine built a 141 km long line of fortifications along the border with the republic. It includes not only fortifications, but also minefields. The task of this line is to delay the offensive of the Russian troops, if it follows.
According to Ukrainian intelligence, today there is no immediate threat from Belarus, but nothing can be ruled out.