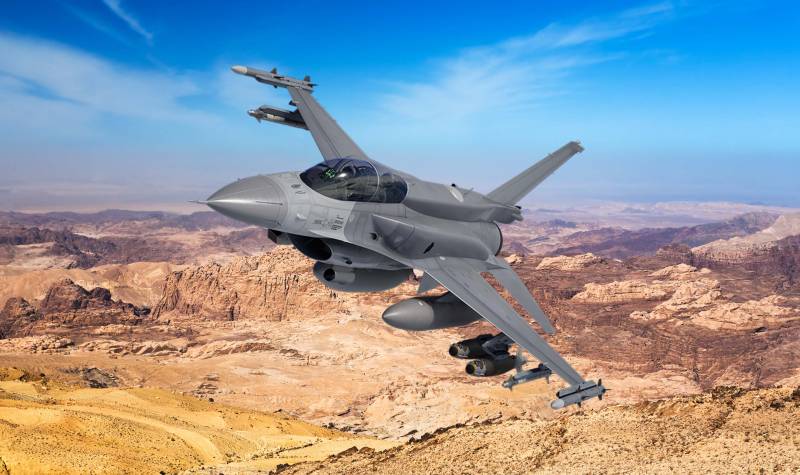 Jordan and the United States have entered into an agreement providing for the supply of 12 F-16C / D fighters of the Block 70 modification for $ 4,21 billion, according to the government publication Petra. The US State Department back in February 2022 approved this deal, allowing the delivery of aircraft.
Anti-radar capabilities of Block 70 could theoretically be useful if Jordan needs to intervene in Syria again
- considers the American columnist Ryan Bol, evaluating the new acquisition.
However, the main attention of the media is riveted to the value of the transaction.
The F-16 Block 70 is one of the best single-engine aircraft on the market, with probably one of the best radars in the world, but the cost of buying each aircraft in the case of this contract ($350 million per unit) seems excessive
- indicated in the publication MENA Defense.
For example, Lockheed Martin is selling its F-35 to the US Air Force for $98,22 million in line with the 2022 US budget. In the case of exports requiring "special upgrades" and additional contracts for parts, repairs and training, the price of the F-35 rises sharply. For Germany, it amounted to $325 million per aircraft.
Jordanian contract could mark the beginning of a rise in prices for US weapons, given the increase in market demand due to the conflict in Ukraine
- believe in the publication.
For our part, we note that there was no "boom" in orders for American fighters, and this cannot explain the increase in prices for them. It seems that the main reason for the rise in price of aircraft from the United States is the displacement of Russian analogues from the world market due to the sanctions policy.
Other fighter-producing countries - France and Sweden - can hardly be called competitors, since after the start of the CBO they demonstrated complete subordination to Washington and, at its request, will refuse any customer. At the same time, many states cannot afford to purchase Chinese products if they do not want to incur the wrath of the United States. As a result, the United States turned out to be a virtual monopoly in that part of the world that unconditionally supports the West.