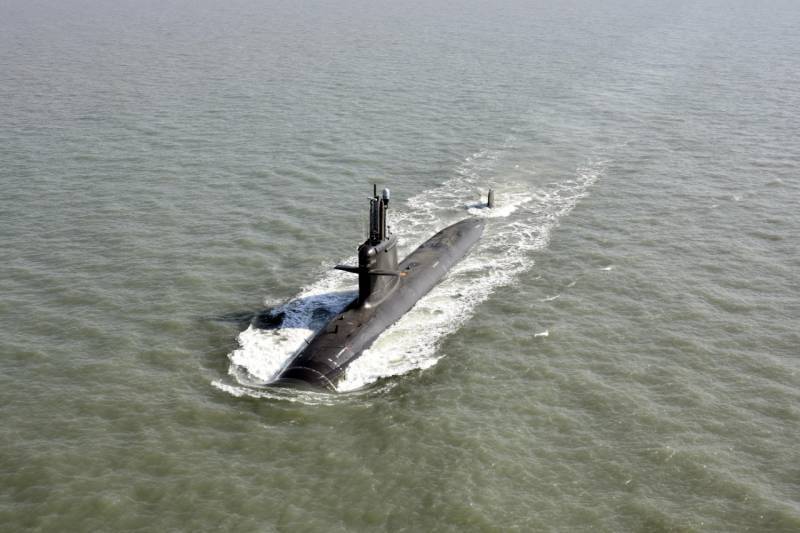 Indian Submarine Force
fleet
replenished with another diesel-electric submarine of the Kalvari class (Scorpen). The ceremony took place at the Mazagon Dock Shipbuilders Limited (MDL) shipyard in Mumbai on January 23, Monday. This was reported by the press service of the Indian Navy.
The Vagir diesel-electric submarine was built in Mumbai and is the fifth in a series of six diesel-electric submarines for the Indian fleet. The construction of the series began in 2005 and was supposed to end in 2017, but various delays in construction have led to constant delays. According to the latest data, the completion of the construction of submarines of this project, scheduled for this year, has been postponed to the next, since the last submarine has just begun factory sea trials and its transfer to the fleet is planned for 2024.
To date, the Indian Navy has received five submarines of the Kalvari project: the lead submarine Kalvari, which gave the name to the entire series, became part of the Indian Navy in 2017, the second submarine, Khanderi, in September 2019. The third and fourth diesel-electric submarines, Carrange and Vela, entered the fleet in March and September 2021, respectively. Fifth "Vagir" - January 23, 2023. The sixth Wagshir is being tested.
The main purpose of the submarines of this series is the fight against enemy submarines and ships. They are built without VNEU, but taking into account the possibility of installation in the process of modernization in the future.
The length of the submarines is 67,5 meters, the width is 6,2 meters, the surface displacement is 1615 tons (underwater - 1775 tons). The submarine is equipped with 360 batteries, each weighing 750 kg. The maximum speed under water is 20 knots. Crew - 44 people, including eight officers. The armament of diesel-electric submarines is 533-mm SUT 266 torpedoes, SM-39 Exocet anti-ship missiles and mines.