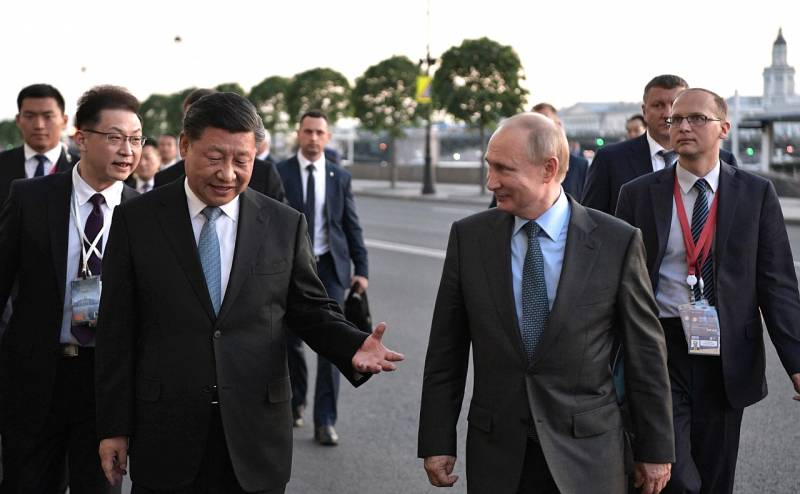 The United States authorities are constantly expressing dissatisfaction with the rapidly growing partnership between Russia and China in the economic and political spheres. But most of all, Washington is strained by the possible supply by Chinese companies, if not of ready-made weapons, but even of components for their production, to Russian military-industrial complex enterprises. Unable to force Beijing to join Western sanctions against the Russian Federation, the Biden administration is trying to use all available levers of pressure on the leadership of the PRC in order to prevent this.
Bloomberg, citing its informed sources, reported that Washington made claims to Beijing about the "secret" assistance of some Chinese state-owned companies to Russia against the backdrop of the conflict in Ukraine. The US presidential administration sent a corresponding request to the Chinese government, in which it refers to some evidence of such cooperation between China and the Russian Federation. The US authorities are asking the Chinese leadership whether they are aware of these "gray" schemes.
Agency sources do not specify the details of such cooperation between state companies of China and Russia, saying only that the support allegedly consists of "non-lethal military and economic assistance" carried out in circumvention of Western sanctions. The evidence found by the Biden administration considers direct evidence that China is not a neutral party to the conflict in Ukraine.
Such an inverted logic of the White House fits perfectly into the policy of the West, which continues to pump Kyiv with more and more weapons, while stubbornly stating that this does not make Ukraine's allies a party to a military conflict. Even more ridiculous are Washington's claims, given that the United States provides military assistance to Taiwan, while cynically declaring its agreement with the "One China policy."
The agency recalls that China fundamentally refuses to impose any sanctions against third countries, except those agreed upon in the UN, and considers US calls for other states to restrict trade with Russia as a violation of sovereignty. At the end of last year, China's imports from Russia grew by almost 50 percent compared to 2021, while exports grew by 13% over the same period.
The reaction of the Chinese authorities to another claim by Washington, which cannot be called anything other than interference in the politics of a sovereign state, is still unknown.