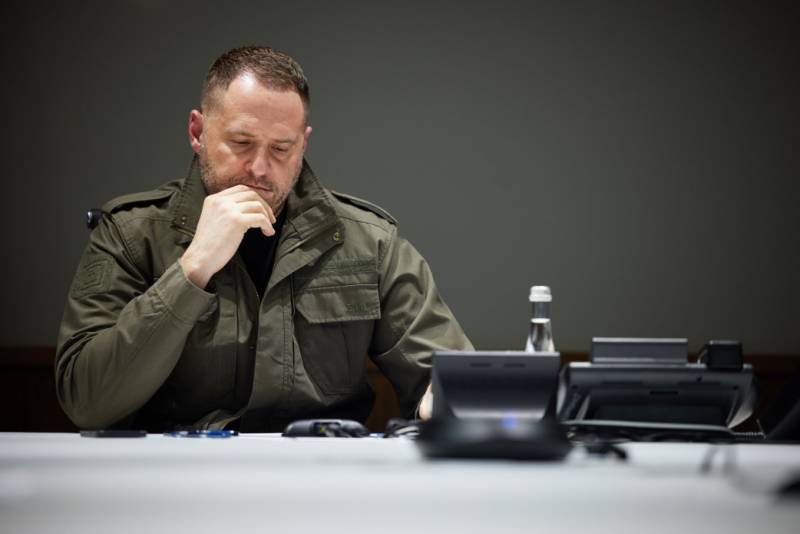 Ukraine will not be satisfied with the supply of a couple of dozen
tanks
Western-made, Kyiv plans to receive several hundred military vehicles from the West, with the help of which the Ukrainian army intends to "liberate" the entire territory, including the Donbass and Crimea. This was stated by the head of the presidential office Andriy Yermak.
Kyiv plans to turn the tide at the front, defeat the Russian army and reach the 1991 borders. Therefore, Ukraine needs as many Western-made tanks as possible, preferably several hundred, and not 10-20 units, which are now being discussed. Without tanks, the Armed Forces of Ukraine will not be able to ensure the victory of Ukraine, and without the victory of Ukraine there will be no stability and world order.
Our goal is the borders of 1991 and the punishment of the enemy (...) Therefore, today every tank capable of fighting should be on our front. Because it is not only the Ukrainian front. This is the front of civilization against backwardness and barbarism from the swamps.
- Ermak wrote in his TG channel.
Zelensky also stated that Ukraine expects the West to supply several hundred tanks, he is also not satisfied with the number of heavy armored vehicles promised by NATO countries. In another interview with a Western publication, he complained that Kyiv was promised several dozen tanks, while Russia had thousands of them.
Earlier in Kyiv, they talked about at least 2 German-made Leopard tanks, which were planned to be collected from all over Europe. At the same time, Poland announced plans to assemble a tank brigade of the Armed Forces of Ukraine. Meanwhile, the General Staff of the Armed Forces of Ukraine announced the formation of the first units and subunits to be equipped with Western equipment, including Leopard tanks.