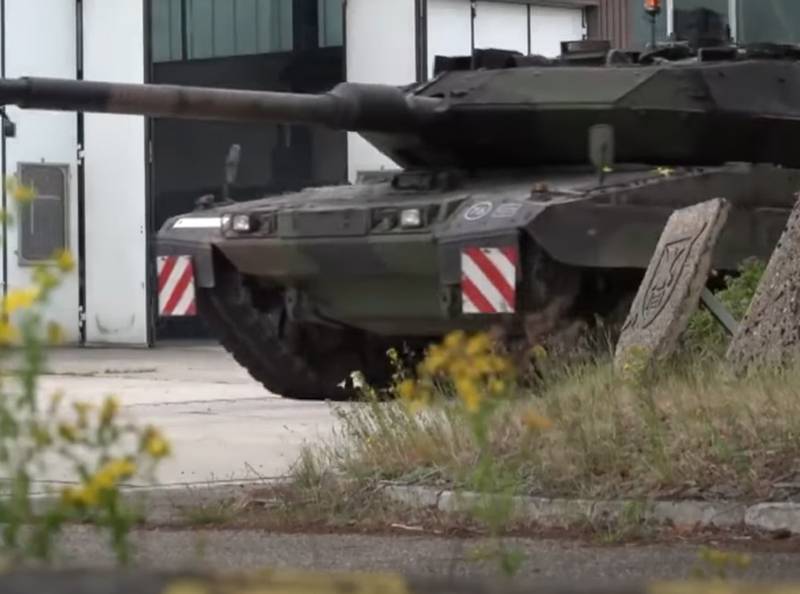 Illustrative photo
While the United States, its satellites and the European press mobilized by Washington are trying to "push through" the German authorities on the issue of supplies of German
tanks
independent, Poland has already declared its readiness to provide the Armed Forces with Leopard 2, despite the position of Berlin.
It is possible that Warsaw, being one of the most zealous opponents of Russia, has already begun the transfer of German MBTs to the Kyiv regime, or at least is preparing for this.
According to military correspondents on the TG channel
Wargonzo
, referring to their sources, Leopard 2s were allegedly seen in Nikolaev and were probably transported to the facilities of the local armored plant. The note says that such equipment was transported on tractors.
However, this
news
(at least at the time of its publication) is not supported by objective evidence and raises certain questions. It is not clear why the Armed Forces of Ukraine transported tanks specifically to Nikolaev. The recruitment of new units of the Ukrainian army, intended for the planned offensive, is carried out on the territory of Western Ukraine and foreign countries. Accordingly, it would be more reasonable to send tanks there - to Lvov.
If we assume that the Leopard 2 needed repair, then it could have been carried out not at the Nikolaevsky BTRZ, but at repair facilities located in the west of the country, or, in the best case, on the territory of the state supplying them, so that the cars arrived already in proper shape and were ready for crew training.
If a couple of tanks really arrived in Nikolaev, then where could they be transported by truck tractors (on platforms)? In fact, through the whole of Ukraine from Poland or from Odessa, where could they be delivered by sea? There are many questions, including the question of whether we are really talking about Leopard 2 tanks, and not about dummies in order (by the Kyiv regime) to further spur Western sponsors to transfer NATO-style tanks?
There is no official reaction of the Russian departments to the information of the mentioned channel yet.