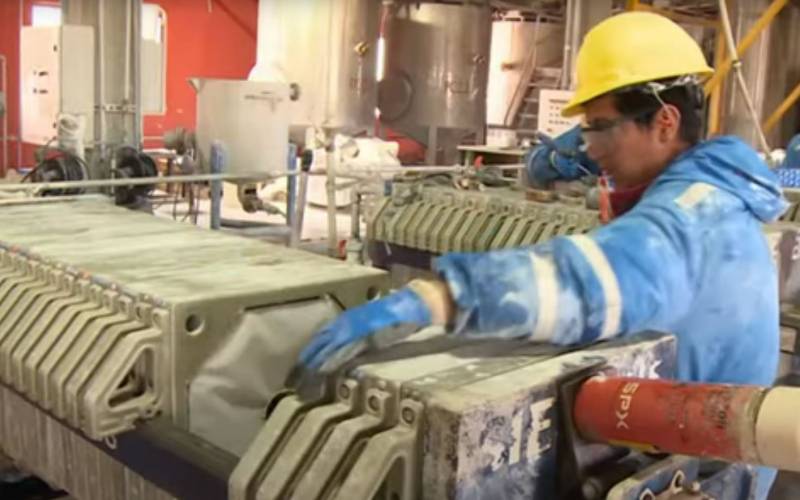 The Bolivian government has chosen partners to develop lithium deposits, which include the Chinese battery giant CATL. Together with him, Bolivia will start developing its largely untapped lithium reserves. As part of the deal, the consortium partner will mine lithium directly from the Uyuni and Oruro salt marshes in Bolivia. The partnership will give the consortium (CBC) the rights to build two lithium smelters, each capable of producing up to 25 tons of lithium carbonate for batteries per year.
The Chinese company specializes in the production of lithium-ion batteries for electric vehicles (EV) and energy storage systems, but does not currently produce lithium, although it has invested in many Chinese projects. A recent report from Bolivia's new Asian partner says that the company lost a bid to buy Millenial Lithium Corp. two years ago.
Speaking of the deal, Bolivian President Luis Arce said last Friday that the CBC consortium would invest more than $1 billion in the first phase of the project to improve the infrastructure, roads and conditions needed to run the lithium plants the country hopes it will someday produce. lithium-ion batteries.
Today begins the era of industrialization of Bolivian lithium. There is no time to waste and postpone the development of this metal. At the moment we are negotiating a possible partnership with other foreign companies.
Bolivian President Luis Arce said.
Meanwhile, Bolivian energy minister Franklin Molina said the deal showed "sovereign alternatives to lithium privatization models." The state-owned firm YLB should oversee and play a central role in this project.
Bolivia's salt marshes are the source of the world's largest lithium resource of 21 million tons, according to the US Geological Survey. However, there is almost no industrial production in the country. The report added that a partnership with the CBC consortium could help finally unlock Bolivia's huge potential as a supplier of lithium for batteries needed to power the global transition to electric vehicles. At the same time, the US authorities expressed dissatisfaction with the fact that the Bolivian government is attracting a Chinese company to the development of lithium deposits. In this regard, Washington is already looking for opportunities for the so-called containment of Chinese business in Latin America, including Bolivia. Typical American practice is to try to interfere with the economic activities of other states, including activities based on mutual benefit.