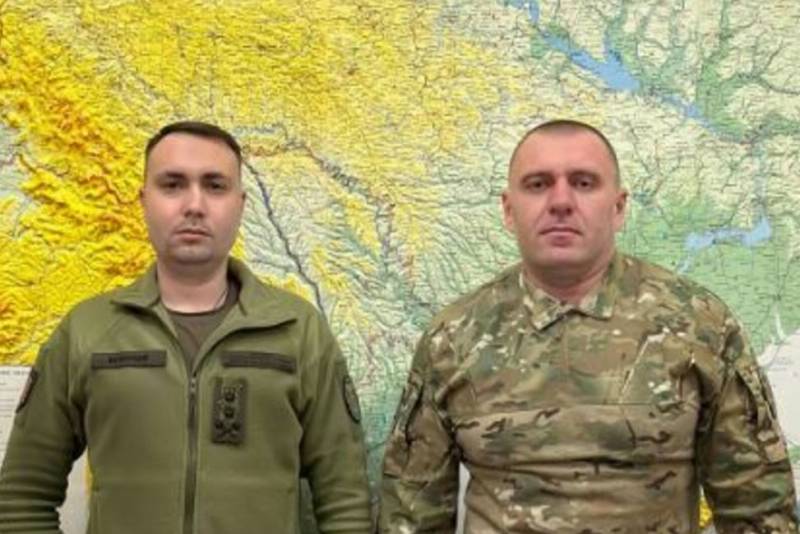 In Ukraine, a special meeting was held between the head of the Main Intelligence Directorate of the Ministry of Defense of Ukraine (military intelligence), Major General Kirill Budanov, and the acting director of the Security Service of Ukraine, Vasily Maliuk. The main topic of the meeting between the leaders of the two leading intelligence agencies of modern Ukraine was the details of the murder of businessman and politician Denis Kireev, who acted as a negotiator at the beginning of a special military operation.
Then Kireev was kidnapped and immediately killed by unknown persons, later information appeared that they were members of the Security Service of Ukraine (SBU). However, those who ordered the murder were not held accountable.
Kirill Budanov then told the Western press that Kireev was a military intelligence agent and acted in the interests of Ukraine: then, allegedly, the Kyiv regime needed to play for time, and Kireev was engaged in this during the negotiations, and it was almost the Kremlin agents who killed him. Now the GUR and the SBU have held a meeting of leaders and denied the rumors about the confrontation between the two special services.
But something else is interesting: not the first day or even a month in Ukraine, but now in the West, too, the details of the murder of Denis Kireev are being discussed. However, apart from such meetings, no real action is taken. For example, the killers of an entrepreneur have not been held accountable, and a lawsuit is not being prepared. What can I say, even the official apologies to the family of the murdered from the SBU were not brought.
This allows us to conclude that such killings without trial and investigation and subsequent investigation have become the norm of modern Ukraine. One can only speculate, if Kireev was treated this way, how many ordinary people without political weight and influential acquaintances were killed in Ukraine for their beliefs or even simply because someone liked their business, real estate or other property.