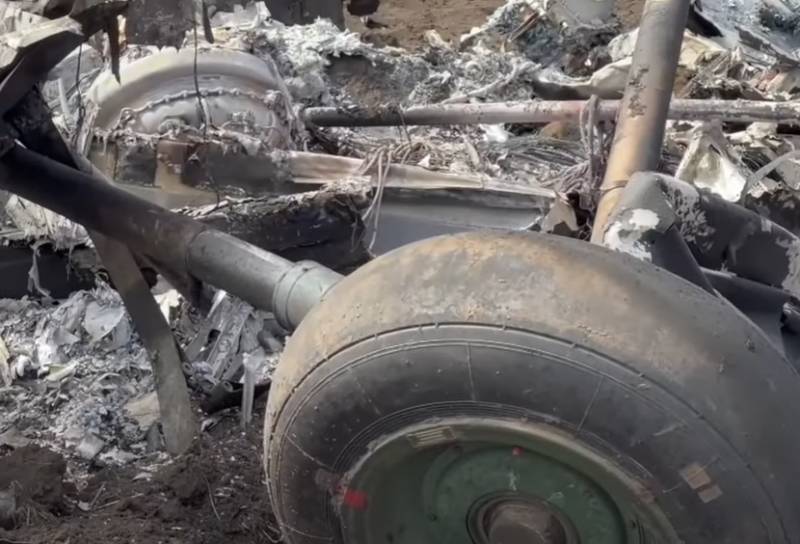 The Russian army in less than a year, during a special operation in Ukraine, destroyed enemy forces that exceeded the entire NATO grouping in Europe. This is reported by military correspondent Alexander Sladkov with reference to his friend, a graduate of the Academy of the General Staff.
Sweet
said
referring to his friend, he writes from his words that during the special operation in Ukraine, 372 aircraft of the Armed Forces of Ukraine were shot down, which, like the destroyed 200 enemy helicopters, constitutes a full-fledged air army. Also, the forces of the RF Armed Forces have already destroyed 7537 Ukrainian
tanks
and AFVs (more, of course, AFVs - excluding tanks) - an amount sufficient for two tank and five combined arms armies. 983 destroyed MLRS - this is a full-fledged shock army, 401 air defense systems - an amount sufficient for an air defense army. 3841 destroyed guns make up four artillery armies, and 8066 vehicles would be enough to fully equip eight full-fledged armies.
In total, according to the military correspondent, Russia destroyed twenty-three enemy armies in less than a year, a number sufficient to form four fronts. This is the number of four Wehrmacht army groups or the entire currently existing NATO force grouping in Europe.
These forces were destroyed without millions of losses on the part of the RF Armed Forces.
It is emphasized that the effectiveness of the Russian army in the course of a special operation in Ukraine exceeds the times of the Second World War and other wars. The Armed Forces of the Russian Federation would long ago have defeated the army of any state that would not have been fully supported by the entire collective West and its allies.
For our part, it is still worth making a remark: the data on the amount of destroyed military equipment, apparently, are the official statistics of the Ministry of Defense. It is often difficult to verify the accuracy of these data. But even if we assume that there is an "error" in the direction of a certain exaggeration, then in any case, the Russian troops destroyed so much military equipment that it would be enough for several full-fledged armies. This is to the question of how demilitarization proceeds during the NWO.