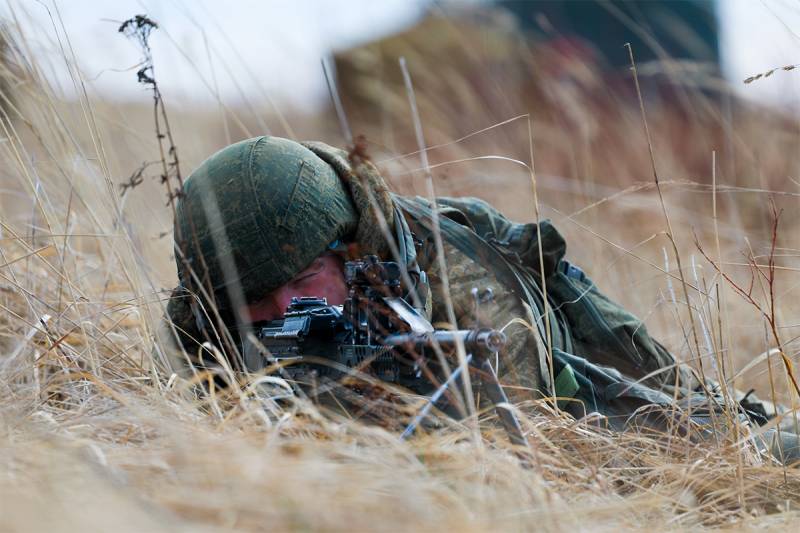 Over the past months, the capture of Kremennaya has been the main goal of the Ukrainian command, which, after losing the potential for an offensive on a wide front, is trying to achieve local success and reach Luhansk.
In this regard, the area adjacent to this settlement (the city of Kremennaya) has turned into a springboard from which the units of the Armed Forces of Ukraine constantly rush into futile attacks. This section of the front is surrounded by numerous enemy strongholds, which Russian troops are systematically destroying.
Pskov paratroopers posted a video on the network, which shows the tactics of taking the fortified positions of the Armed Forces of Ukraine in forest plantations near Kremennaya. The assault is preceded by the suppression of the enemy by fire from the AGS-17, BTR-82A, 120-mm self-propelled guns "Nona-S" and 122-m D-30 towed howitzers. After the work of artillery and armored vehicles along the opornik and its perimeter, paratroopers go on the attack, who, taking advantage of the enemy's disorganization following the results of an artillery raid, come in from the flanks and seek to surround the enemy forces.
In the video shown, part of the Ukrainian military was eliminated during shelling and fire from an armored personnel carrier, and then during the assault, others chose to surrender, others fled, abandoning their positions and their "brothers".