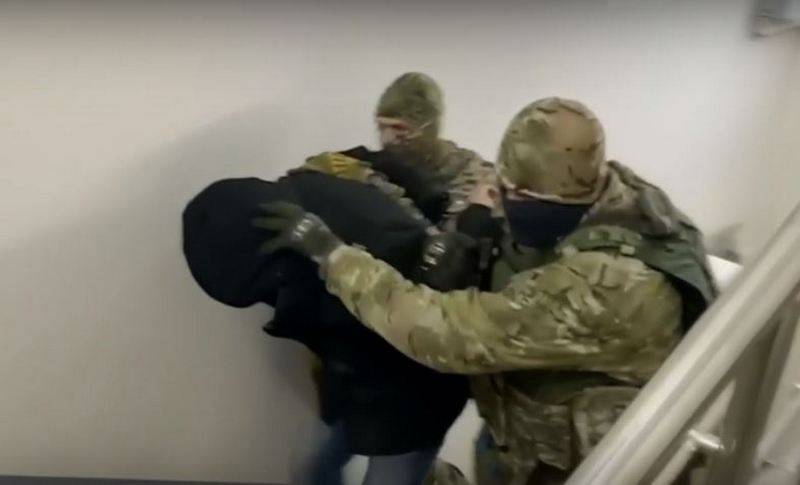 Another terrorist act, prepared at the direction of the Ukrainian special services, was prevented on the territory of one of the Russian regions in the North Caucasus. This is reported by the TsOS FSB of Russia.
According to the data provided by the FSB, the Russian security forces identified a Russian citizen who is a supporter of the nationalist ideology, who, on the instructions of the Ukrainian special services, was preparing a terrorist act against law enforcement officers, but could not complete the criminal plan due to circumstances beyond his control. During a search at his place of residence, everything necessary for the commission of a terrorist attack was found.
In January of this year, the Federal Security Service of the Russian Federation prevented an attempt by a supporter of nationalist ideology by a Russian citizen to commit a crime of a terrorist nature, which he planned on the instructions of the Ukrainian special services, on the territory of the North Caucasus Federal District
- it is spoken in the message TsOS FSB.
The detainee himself has already confessed, saying that he was recruited by one of the special services of Ukraine, had the pseudonym "Alejandro". On the instructions of his Ukrainian curators, he was preparing a terrorist attack against Russian law enforcement officers, which was supposed to have a great public outcry. He admitted his guilt and repented, however, this is stated by all the criminals who fell into the hands of the security forces.
He was an agent of the Ukrainian special services, call sign Alejandro. On their instructions, he was supposed to come to the North Caucasus Federal District and commit a terrorist attack against police officers. I repent of my deeds, I admit my guilt
- he said.
A criminal case has been initiated against the detainee, whose details are not disclosed in the interests of the investigation, operational measures are ongoing to identify possible accomplices, etc.