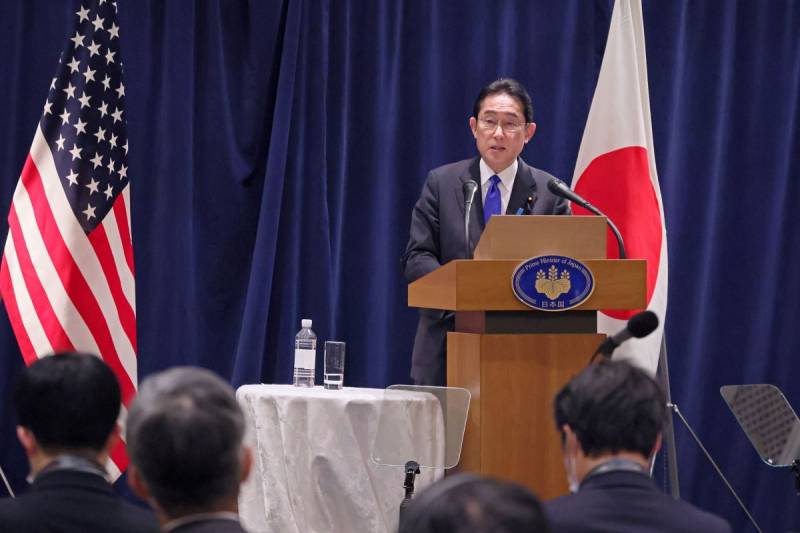 Tokyo will continue its policy of dialogue with Russia to resolve the territorial issue regarding the Kuril Islands and to conclude a peace treaty. Despite this, Japan, presiding over the GXNUMX, does not abandon its sanctions policy against Moscow.
This statement was made by Japanese Prime Minister Fumio Kishida during his keynote speech at a parliamentary meeting.
The Prime Minister of Japan noted that relations between Tokyo and Moscow are going through hard times.
Japanese-Russian relations are in a difficult situation due to Russian aggression against Ukraine, but Japan will continue to adhere to its policy of resolving the territorial issue
Kishida said.
At the same time, Tokyo intends to continue to adhere to the policy of sanctions against the Russian Federation.
We will continue to actively promote sanctions against Russia and support for Ukraine
- said the head of the Japanese government.
He also said that Japan will continue its course of cooperation with the so-called "collective South" to overcome the world crises - energy and food.
Like the entire Kuril ridge, several islands in its southern part, which Tokyo considers its own, went to the Soviet Union as a result of World War II. These are Kunashir, Iturup, Shikotan and Khabomai. After the collapse of the USSR, the islands became part of the Russian Federation. Due to Japan's non-recognition of this fact, a peace treaty between Japan and Russia has not yet been concluded.