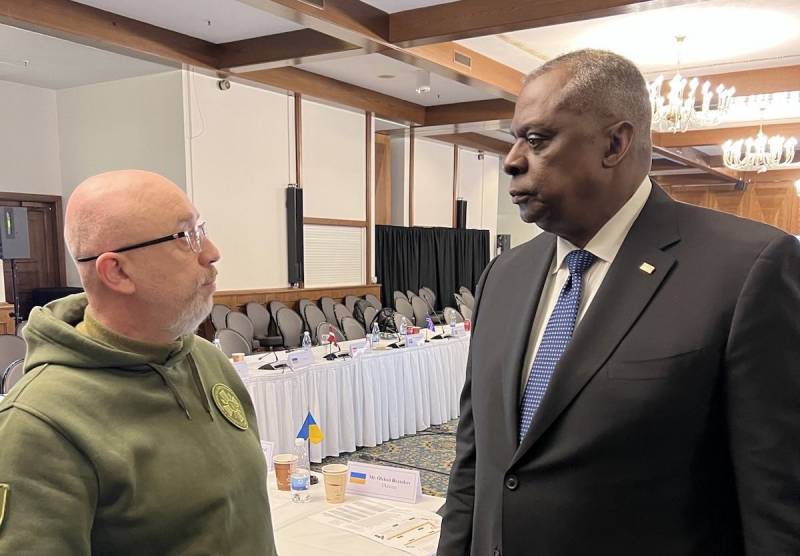 The next meeting of the contact group on Ukraine, which was named "Ramstein" after the place of permanent holding, will take place in the near future. The West does not intend to postpone the provision of military assistance to Ukraine until later. This was stated by the head of the Ukrainian military department Oleksiy Reznikov.
The Ukrainian minister announced the dates for the next, already ninth, meeting of the contact group on Ukraine. It will traditionally take place at the German air base "Ramstein" in February. It is expected that the topic of the next meeting will be the transfer of military
aviation
. At least, Zelensky dreams about this and even makes statements on this topic.
(...) the level of Western confidence in Ukraine is growing every day. More trust means more
weapons
to protect our land, sea and sky!
- said Reznikov.
The past "Rammstein" was called "armored", since the topic of the program
tanks
Ukraine was the main one in the discussion. Despite the fact that no final decision was made at the meeting, Kyiv is declaring another victory, since this issue has been moved forward. The Kyiv regime has no doubt that it will soon begin to receive Western-made tanks.
Kyiv intends to use the next "Ramstein" to receive combat aircraft, in particular American F-16 fighters. As emphasized by Zelensky's entourage, the time to receive the planes has already come. Yes, and the Ukrainian president himself dreams of how Western fighters will close the sky over Ukraine for Russian aircraft and missiles. Moreover, the Netherlands has already declared its readiness to supply combat aircraft to Kyiv in the event of an appeal.