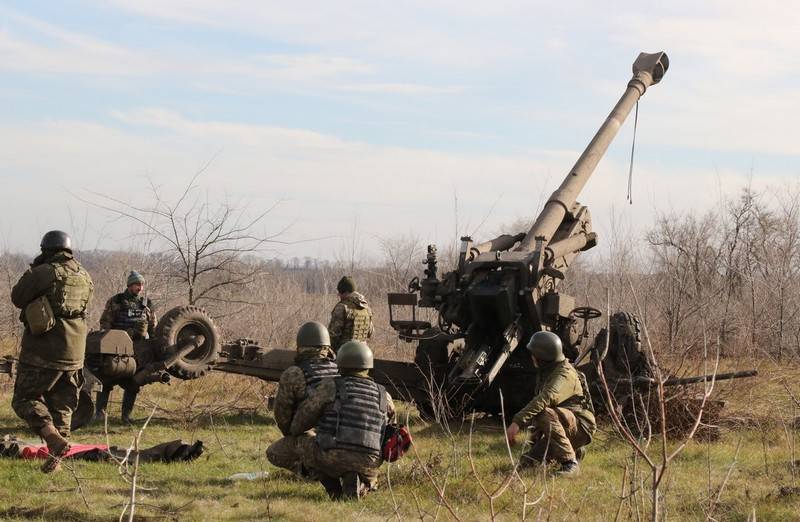 Estonia will provide the Ukrainian army with 155-mm FH-70 towed howitzers, transferring all available guns to Kyiv. This is reported by the General Staff of the Armed Forces of Ukraine with reference to the Estonian Foreign Ministry.
The Baltic limitrophes are very afraid that after Ukraine Russia will begin to deal with the Baltic region and will remind them of all anti-Russian activities. To prevent this from happening, Latvia, Lithuania and Estonia are doing everything possible to strengthen the Armed Forces of Ukraine, hoping that the Ukrainian army will defeat the Russian one. So the Estonian government decided to support the Ukrainian military with the supply of 155-mm FH-70 howitzers, and all of which are in service with the Estonian army.
The fact that Ukraine will receive a new package of military assistance from Estonia last Thursday, January 19, was announced by Prime Minister Kaya Kallas. According to her, Kyiv will receive arms and ammunition for 113 million euros, but she did not give any specifics, except that it will include grenade launchers, ammunition and howitzers. As it turned out, Estonia is giving Ukraine all 24 FH-70 howitzers from the army, especially since these guns are being removed from the Estonian artillery and replaced by South Korean K9 Thunder self-propelled guns, which were purchased by 36 pieces.
We give all our 155 mm howitzers to Ukraine. And we want to create a precedent in this way so that other countries have no excuses why they cannot provide Ukraine with the necessary weapons to win the war
- said the Ambassador of Estonia to Ukraine Kaimo Kuusk.
In addition to the 155 mm FH-70 howitzers, Kyiv will also receive 122 mm Soviet D-30 howitzers, which are also being retired by the Estonian army, 155 mm artillery shells, Carl-Gustaf M2 anti-tank grenade launchers with ammunition, and support equipment for artillery units.