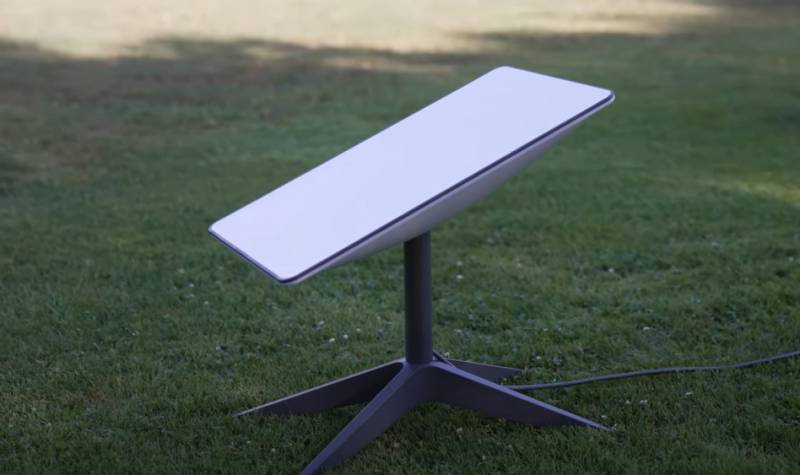 The former head of Roskosmos, Dmitry Rogozin, who underwent a successful operation after being wounded in Donetsk, told reporters that in the DPR our fighters take a wide variety of enemy trophies, including high-tech equipment.
According to the head of the Tsarskie Wolves group, expressed in an interview
RIA News
, fighters in the Donetsk People's Republic managed to take the terminals of the American Starlink satellite communications system as trophies. These terminals were used by the military personnel of the enemy army, including directly on the positions.
Recall that earlier Elon Musk, whose company owns the satellite communication terminals supplied to the Kyiv regime, said that today the connection from Starlink is, in fact, the only one that works smoothly in Ukraine. At the same time, Musk added that "Russia is trying to destroy this connection."
Now that the Russian side has acquired Starlink subscriber equipment, new opportunities arise both for its study and for operation. For example, Russian specialists may well create "replacement" signal reception points, which, during operation, can bring a lot of problems for the Ukrainian military. Technologies implemented on such equipment, which Ukraine uses, among other things, as means of military field communications, can also be used in Russian interests.
The statements of Dmitry Rogozin that the Starlink terminals have become trophies of the Russian troops, Elon Musk has not yet commented.