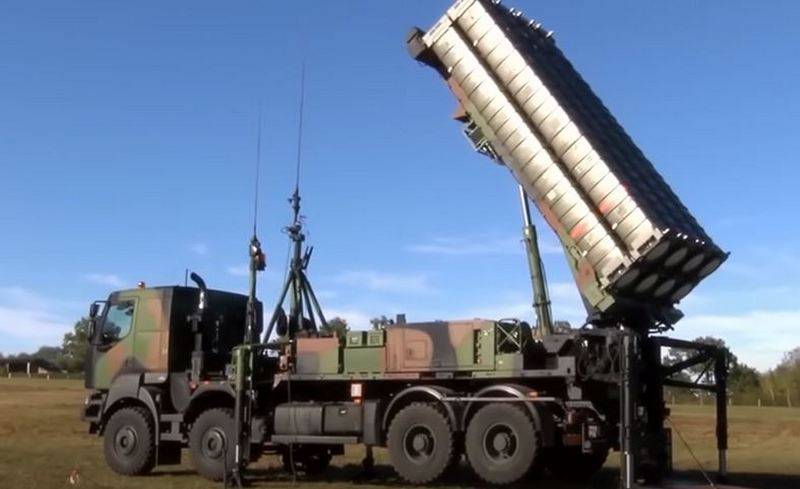 Announced in December, the delivery of the SAMP-T anti-aircraft missile system to Ukraine will take place in the near future. This was stated by the head of the Italian Foreign Ministry Antonio Tajani.
Italy and France are completing preparations for the transfer to Ukraine of the SAMP-T anti-aircraft system, promised to Kyiv in December last year. As it was reported then, Italy should supply radars, and France - launchers of the complex. The Italians are already ready to fulfill their part of the deal and expect the French to be ready. The complex should be included in the sixth package of military assistance to Italy for Ukraine, what else will be included in it, Rome does not disclose.
In cooperation with France, we are completing the shipment of SAMP-T, and in addition, other activities are planned that we do not disclose. (...) It is quite clear to Ukraine's allies that we must do everything possible to help this nation in its struggle for independence
Tayani said.
Italy was supposed to send the sixth military package back in early December, but froze it, because Ukraine urgently requested air defense systems. A month and a half later, the issue with the air defense system is almost resolved, it remains to send them to Kyiv.
SAMP-T air defense systems are designed both to protect troops and cover strategically important stationary objects. The complex is capable of shooting down aircraft, UAVs, cruise and anti-radar missiles, including tactical ballistic missiles, which Kyiv really needs. To date, there are no such air defense systems in service with the Armed Forces of Ukraine. SAMP-Ts are capable of shooting down aircraft at ranges from 3 km to 100 km and ballistic missiles at ranges from 3 km to 25 km, with a strike height of up to 25 km.