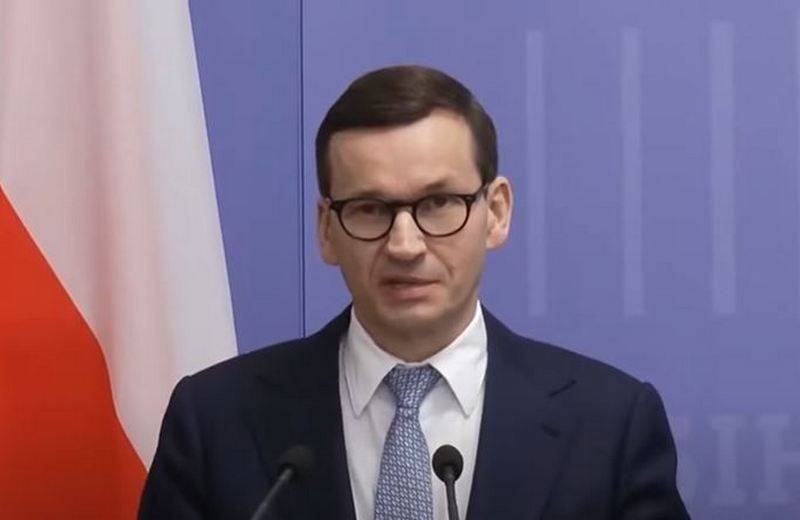 Poland threatened Germany to solve the problem with
tanks
for Ukraine without the participation of the Germans, if Berlin does not agree to transfer their tanks to Kyiv. The Polish Prime Minister Mateusz Morawiecki made a corresponding statement.
The Polish politician again accused Germany of "flirting with the Russian bear", calling the behavior of the German government "unacceptable" and said that if the Germans still do not give permission for the supply of tanks, then "Europe will do without them." In Warsaw, they intend to create a small coalition of countries that are ready to supply tanks to Ukraine without the permission of Germany.
We will not just watch Ukraine bleed to death. And we will not let Russia capture Kyiv and then burn Europe (...) Ukraine and Europe will win this war with or without Germany
Morawiecki said, adding that in the absence of tanks at the Armed Forces of Ukraine, the Russian army will win, capture Kyiv, and then Russian tanks will "knock on Berlin."
One thing is not clear in this statement, the Polish prime minister is talking about the supply of German tanks bypassing Germany, or are we talking about some other tanks. It's just that in his statement he never said what kind of tanks he was talking about. In Kyiv, they are inclined to believe that the Poles are still ready to supply Leopard 2A4 tanks to Ukraine from the presence of the Polish army, especially since the Polish prime minister earlier promised that he would not wait for Germany's permission, but would transfer the equipment much earlier.
They have been pursuing a policy of rapprochement with Russia for years. They hoped to propitiate the Russian bear with generous contracts. This policy failed, and it is still difficult for the Germans to admit they were wrong.
Morawiecki added.