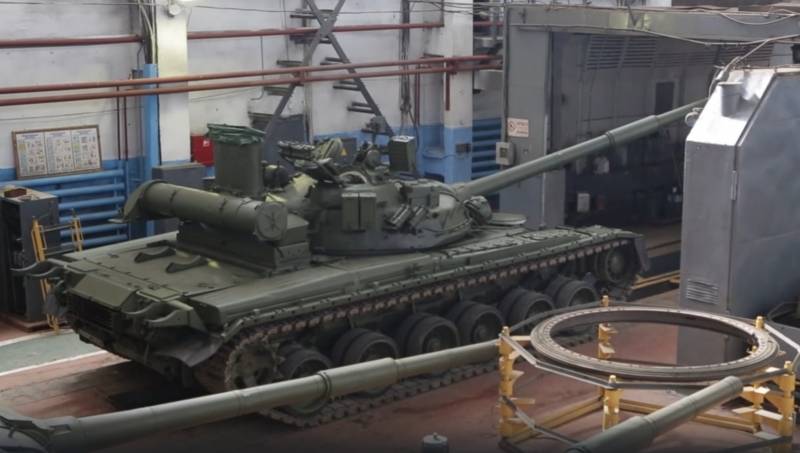 In the context of a military confrontation with the collective West, which uses Ukraine as a battlefield with Russia, the domestic defense industry is gradually adapting to new conditions, expanding the production of combat systems and reducing production time. One of the leaders in this process is the 103rd armored plant located in Chita.
According to the city administration, this is the only enterprise in the Russian Federation that has fully completed the government's task for the repair of combat vehicles.
The Great Patriotic [war] redirected the enterprise to war footing. Today, its production capacities are again relevant, because the planned indicators have increased, the staff has expanded
- noted in the report "
Russia 24 Chita
».
As indicated, repairs are underway at the Zabaikalsky enterprise
tanks
T-62M and armored vehicles BRDM-2, although other products are also shown on the frames, and the 103rd BTRZ as a whole is responsible for the restoration of a large range of armored vehicles. At the same time, the modernization of machines is carried out. So, the improved BRDM-2MS is equipped with a new engine, a thermal imaging sight and additional armor. Judging by the footage, a number of T-62Ms are undergoing limited modernization, receiving dynamic protection only in the front of the hull, on other machines of the same type, DZ is installed on the turret and on the sides, already corresponding to the T-62MV version.
The restructuring also took place in the organization of the work of the enterprise, the plant switched to a two-shift regime and a six-day [working] week. Three shifts are employed at separate production facilities. Today, the plant operates almost around the clock.
- declares the management of the enterprise, indicating that the increase in production at the 103rd plant is due to an increase in the supply of components, leading to an increase in output at other capacities of the country.