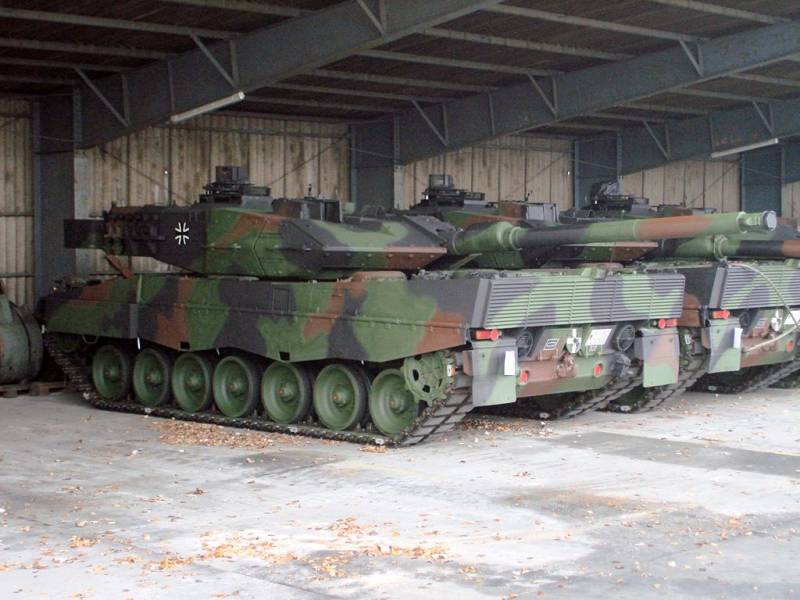 In the matter of supplies
tanks
a breakthrough has come for Ukraine, said Defense Minister of the Kyiv regime Oleksiy Reznikov. The words of the head of the Ukrainian military department are quoted by several Ukrainian and Western information resources at once.
According to the Minister of Defense of Ukraine, training of tankers of the Armed Forces of Ukraine on German-made Leopard 2 tanks will begin in the near future. Several European countries, even before Berlin made a decision on the transfer of tanks to the Armed Forces of Ukraine, agreed to begin training crews from Ukraine to teach the basics of operating and maintaining tanks.
The Ukrainian edition of Strana claims that the decision to transfer Leopard tanks to Ukraine will be made in any case. But now, by the time the tanks are received, the Armed Forces of Ukraine will already have crews trained for their operation, which will allow them to be immediately involved in combat operations after the delivery of the tanks.
Recall that Kyiv began to insist on the supply of Western tanks, while not having crews who would be trained in the operation and maintenance of Leopard or Abrams. Who in this case would have to manage the tanks and whatever consequences this would lead to, the Ukrainian leadership did not think, it is possible that they were counting on foreign hired crews.
Meanwhile, yesterday at a meeting held at the Ramstein air base, the NATO defense ministers failed to agree on the supply of tanks to Ukraine. The US and Germany have so far refrained from making decisions on the transfer of their main battle tanks.