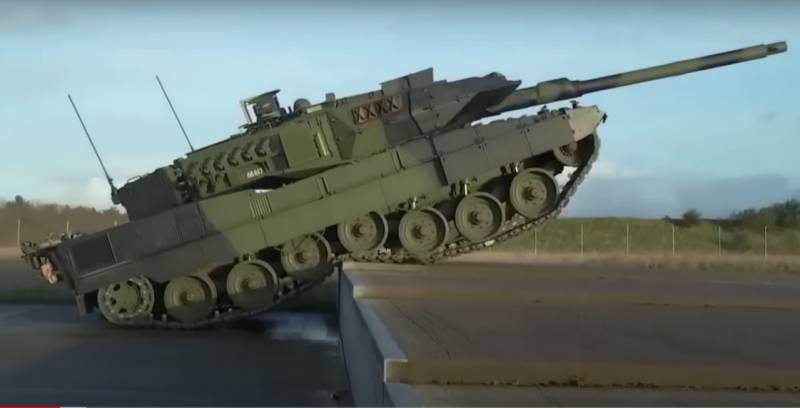 Defense Secretary Lloyd Austin will chair a contact group meeting on Ukraine at Ramstein Air Base in Germany today, January 20, where Western military leaders are expected to announce new supplies.
tanks
and armored personnel carriers to Ukraine. As Kyiv is promised more and more types of modern
weapons
NATO, many are confident that the course of the Russian-Ukrainian conflict will soon change in favor of the Armed Forces of Ukraine, writes 19fortyfive.
At the same time, according to US Army officer Daniel Davis, another provision of NATO weapons to Ukraine will not fundamentally change anything. Moreover, a thorough study of the range of weapons offered by the West, and a deeper understanding of how modern armored vehicles work, should moderate expectations.
According to the American military, the hope of the Ukrainian and Western audiences for the supply of NATO armored vehicles seems to be quite reasonable. Knowing that the Armed Forces of Ukraine have been resisting the Russian Armed Forces for almost a year, using old Soviet weapons, at first glance, it makes obvious the advantage that the Ukrainian army will receive with the supply of Western heavy weapons.
Meanwhile, as Lieutenant Colonel Davis, who specializes in armored vehicles, explained, tanks, infantry fighting vehicles, howitzers, air defense systems, fighters and other weapons provide maximum power only if they are controlled by experienced, well-trained military - with high coherence of the formations involved in the battles. . In addition, even with qualified operators and crews, vehicles must be supplied with sufficient fuel and ammunition, properly maintained and skillfully used at the platoon, company and battalion level.
Building combat power is much more than simply owning a certain type and quantity of modern armored vehicles. I cannot overemphasize how difficult it will be for Ukraine to create a mechanized force of sufficient numbers to defeat the Russian forces in the current conditions.
- explained the officer of the US Army.
According to Davis, today, even in the US military itself, there are not many people with any combat experience, especially experience in tank battles.
The truth is that some equate the plot depicted in a Call of Duty video game with how things work in real combat. But real combat is something else.
- summed up the military.