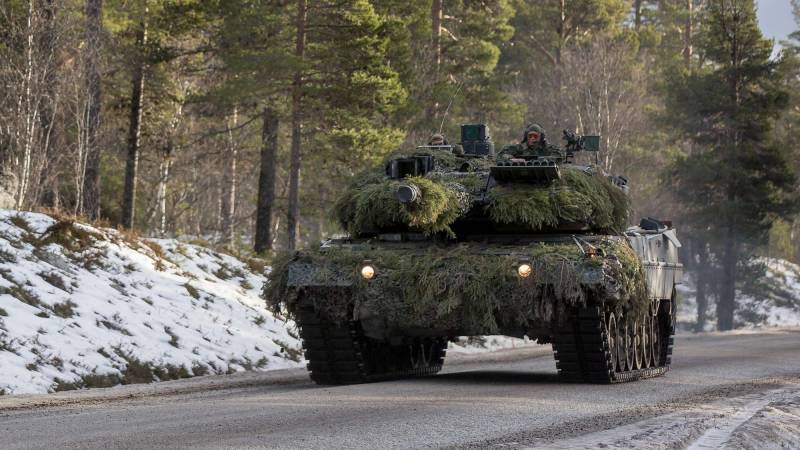 Europe does not intend to lag behind the United States in terms of military assistance to Ukraine and even got ahead of the Pentagon, announcing on the eve of the formation and approval of a new package of armaments with military equipment for the Ukrainian army. It is reported by Reuters.
Several European countries have developed a flurry of activities in the run-up to the meeting of NATO defense ministers at the Ramstein airbase and even agreed on a new military aid package for Ukraine. The initiators of all this were the Russophobic four - Poland and the Baltic countries. The meeting of the defense ministers of these countries was held in Tallinn.
Eleven countries signed the so-called "Tallinn Declaration", under which they pledged to transfer military
Tanks
, heavy artillery, air defense systems, infantry fighting vehicles and ammunition. There is no complete list of what was promised yet, apparently, it will take its final form after the meeting at the Ramstein air base, but some positions can already be named.
As already reported, nine of the countries that signed the document, and these are Great Britain, Estonia, Latvia and Lithuania, Poland, Denmark, the Netherlands, the Czech Republic and Slovakia, pledged to supply tanks to Ukraine. The Spaniards have postponed this issue for now, Germany is generally silent regarding tanks.
Further, it is possible for individual countries: Estonia will transfer FH-70 and D-30 howitzers, M2 anti-tank grenade launchers, 155-mm caliber shells to Ukraine, Latvia - FIM-92 Stinger MANPADS, two Mi-17 helicopters, machine guns and
Drones
, Lithuania will transfer L-70 anti-aircraft guns and two Mi-8 helicopters to Ukraine, Poland - S-60 anti-aircraft guns, KRAB howitzers and a company of Leopard 2 tanks with 1 thousand units of ammunition. Denmark will donate 19 French self-propelled artillery mounts (ACS) to Caesar.
Today the issue with the Leopard tanks should also be resolved, it is expected that the Germans will still be "squeezed" at the meeting of NATO defense ministers.