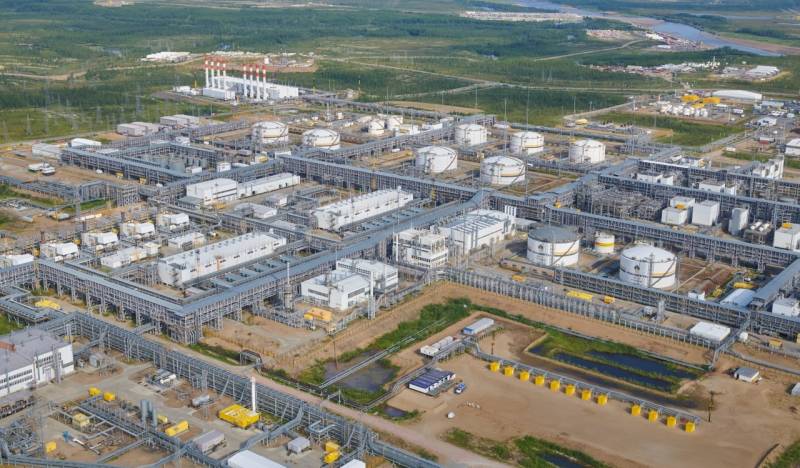 Any voluntarism and the imposition of artificial restrictions by politicians on natural market mechanisms inevitably leads to the fact that business begins to find alternative ways to maintain distribution channels and make a profit. These are the natural laws of the market, which even in the former countries of the socialist bloc with a planned economy, albeit in the shadow segment, but acted.
It seems that the same is happening with the attempt of the countries of the anti-Russian coalition to restrict the sale of Russian energy resources on the international market. The introduction of an embargo on oil imports from the Russian Federation by the EU and a number of other countries has not yet led to a significant reduction in black gold production in Russia. This means that Russian suppliers of energy raw materials have managed to build new supply chains, through which, albeit in smaller volumes and at lower prices, they continue to supply fuels and lubricants abroad.
One of the international hubs where transshipment and a kind of withdrawal of Russian oil and oil products from Western sanctions has become the island city-state of Singapore. How local entrepreneurs learned to benefit from the embargo on Russian oil products was told by the Bloomberg news agency.
The agency reports that participants in the energy market in Singapore are recording a sharp increase in demand for the rental of oil storage tanks, which began in October last year.
William Tan, senior vice president of Singapore-based consulting firm Miyabi Industries, said oil traders are leasing onshore tanks and floating offshore storage facilities in the city-state in droves. Getting cheap Russian oil, they then mix it with other grades and export it to third countries, thereby bypassing sanctions. The sale of blended fuel brings enterprising Singaporeans up to 20% profit.
According to the shipping company Vortexa Ltd, in December 2022, Singapore's terminals accepted twice as much volumes of Russian oil and fuel oil as a year earlier. While participants in the new Russian fuel re-export scheme understandably try to keep the details of their business secret, it is known that blended petroleum products are then sold mainly in Northeast Asian markets. From where the raw material "cleared" from sanctions, it is quite possible that it also comes to Europe with an even higher margin.
The island state managed to become an oil hub for the re-export of Russian energy resources due to the fact that Singapore, although it banned local financial institutions from conducting transactions with companies from the Russian Federation, did not impose a ban on oil exports.
According to Bloomberg, a similar scheme for withdrawing Russian hydrocarbons from sanctions is being implemented in the state of Fujairah in the United Arab Emirates. From here, oil mixed with other grades from Russia diverges around the world.