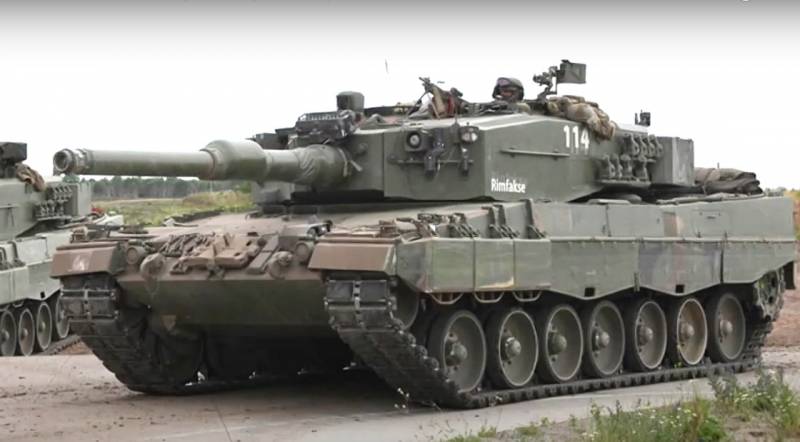 It seems that the West has finally overcome another "taboo" in terms of supplying weapons to the Kyiv regime. Already a number of countries that are members of the North Atlantic Alliance have declared their readiness to provide the Armed Forces
Tanks
NATO pattern.
In particular, the intention to send 14 Challenger 2 to Kyiv was announced in Britain. German Leopard 2 tanks are going to be provided to Ukraine by Poland after receiving the appropriate permission from Berlin. However, as Polish Prime Minister Mateusz Morawiecki recently stated, the consent of the Germans may not be needed.
By the way, Germany itself is not averse to "sharing" its tanks with Kyiv, but, as Chancellor Olaf Scholz put it, only after the United States delivers its Abrams to Ukraine.
In addition, the intention to transfer Leclerc tanks to the Armed Forces of Ukraine was discussed in France.
At the same time, despite the readiness to provide the Armed Forces of Ukraine with NATO-style tanks, the West will not be able to immediately transfer many of its combat vehicles to Kyiv, Lieutenant General Valdemaras Rupshis, commander of the Lithuanian army, said on LRT radio.
According to a senior military officer, there are at least two reasons for this.
Firstly, the Ukrainian military has not yet used any of the above-mentioned vehicles in practice. Therefore, according to the Lithuanian general, first you need to train a sufficient number of military personnel of the Armed Forces of Ukraine, and only then transfer NATO equipment to Ukraine.
Secondly, Rupshis stressed that NATO countries have their own defense strategy. Consequently, by handing over part of their heavy weapons, the participants in the bloc take a certain risk, weakening their defenses.
Based on this, the Lithuanian general doubts that Ukraine can expect to receive a large number of NATO-style tanks in the near future.