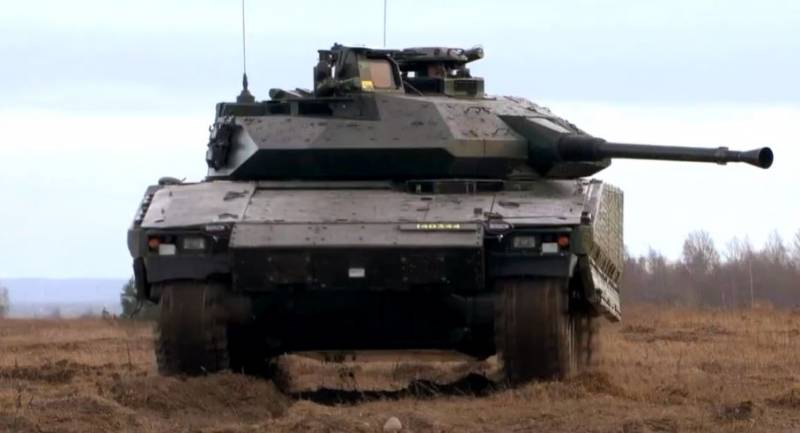 More and more European countries are announcing their intention to supply armored vehicles to Ukraine, and Sweden has joined them. According to the Swedish press, the country's government decided to supply Kyiv with a batch of CV90 infantry fighting vehicles from the presence of the Swedish army.
The Western curators of Ukraine are clearly pushing the command of the Armed Forces of Ukraine to start the offensive, given how many armored vehicles are being prepared for transfer to Kyiv. We are talking mainly about infantry fighting vehicles and armored personnel carriers,
tanks
Ukraine will not get much, even if this decision is positive and Scholz agrees. Considering that the UK has promised to supply about 200 armored vehicles, the US - about 150, and several other countries will join them, the West will be able to transfer several brigades of the Armed Forces to armored vehicles.
Now back to Sweden. Today, January 19, 2023, the Prime Minister of this country, Ulf Kristersson, announced the readiness of Stockholm to supply Kyiv with 155-mm Archer self-propelled guns and CV90 infantry fighting vehicles. He did not say anything about the timing of the transfer, but this will happen in the near future, given the hype about Ukraine in Europe.
There is no information on the number of self-propelled guns, but it is known that Kyiv will receive some of the howitzers that Sweden was preparing to sell to the Norwegians. It was about 24 self-propelled guns, but the Armed Forces of Ukraine will receive no more than 12, such data is published by the Swedish media. But there is a little more information on the BMP, it is reported that 50 CV90 infantry fighting vehicles in the CV9040 modification will go to Ukraine. This armored vehicle is armed with a 40 mm L70 Boffors cannon.
In addition to armored vehicles, the Swedes will include NLAW anti-tank systems in the supply, there is no information on the number.