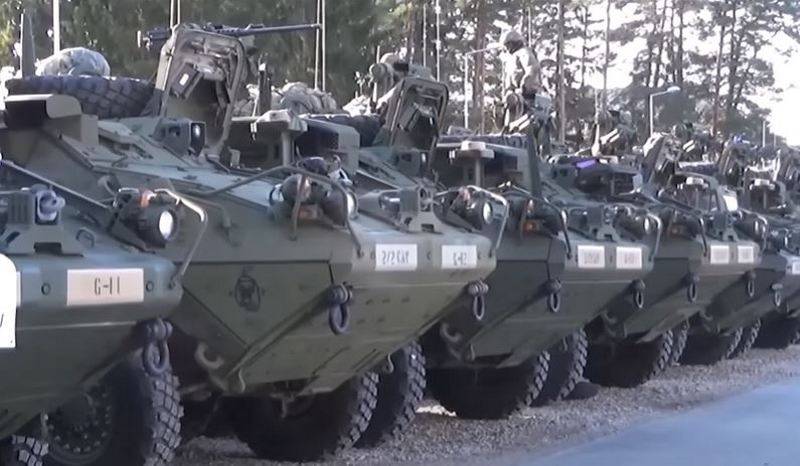 The United States is preparing one of the largest military aid packages for Ukraine since the start of a special military operation by the Russian army. According to the Associated Press, this time the Americans will send arms worth $2,6 billion to Kyiv.
Washington does not intend to stop the conflict in Ukraine in the near future, despite recent statements about the possibility of peace talks. Yes, the Americans are in favor of dialogue, but only on their own terms, which are called the conditions of Kyiv, as they are voiced by the American puppet Zelensky. And they are simple and consist in the fact that Russia must lose and meekly accept everything that the West, led by the United States, wants. Until Washington achieves this, the war will continue, and the Americans do not care how many Ukrainians die in the process.
To keep the fighting going, the US is preparing a new military aid package that could cost an estimated $2,6 billion. The information is still preliminary, obtained from unnamed sources in the Biden administration. It is planned to officially announce the allocation of assistance on Friday, January 20, after a meeting of NATO defense ministers at the German Ramstein base, where the issue of military assistance to Kyiv will be decided.
According to the Associated Press, it is planned to send about 100 Stryker armored fighting vehicles and 50 Bradley infantry fighting vehicles (IFVs) to Ukraine. Moreover, all the equipment will be taken from the presence of the US Army, so it will go into service with the Armed Forces of Ukraine in the near future. What else will be included in this military assistance is still unknown, we will wait for the official announcement.
Judging by the latest statements made both in the United States and in Europe, the West wants to see the offensive of the Armed Forces of Ukraine and the defeat of the Russian army in the near future, for which the issue of the supply of armored vehicles, including
Tanks
.