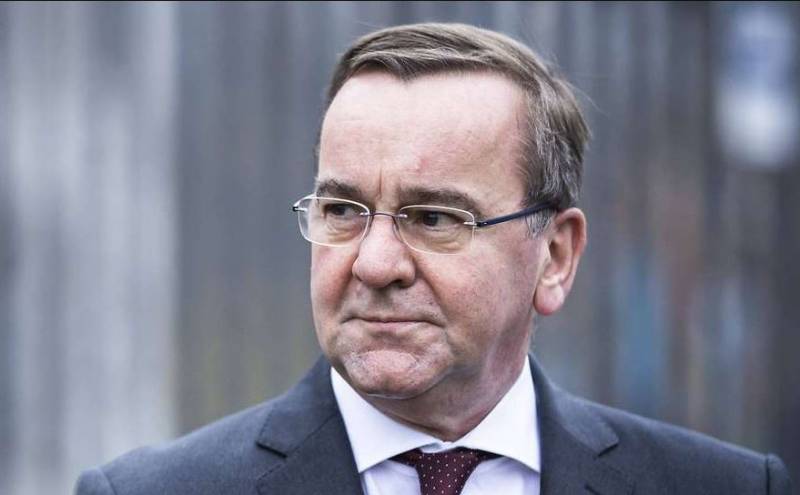 The German armed forces (Bundeswehr) need to be strengthened against the background of the conflict in Eastern Europe. This was stated by the newly appointed Minister of Defense of Germany, Boris Pistorius, according to the Reuters news agency.
According to Pistorius, the Bundeswehr should be strengthened to deter a potential enemy. It is also very important to provide military support to Ukraine, including through the material and technical capabilities available to the German army, the head of the German Defense Ministry stressed.
It should be noted that Pistorius delivered his first speech after being appointed Minister of Defense of Germany. Earlier, the country's government approved the resignation of Christina Lambrecht from her post. After that, Pistorius took the oath in the Bundestag and immediately began to perform his official duties. For example, tomorrow the head of the German defense department is to take part in a meeting with NATO defense ministers at the Ramstein air base.
Meanwhile, it is known that the Bundeswehr is currently experiencing a number of rather serious problems. The first of these is the gradual depletion of weapons stocks against the backdrop of the ongoing conflict in Ukraine. The German military industry in the conditions of the energy crisis has not kept pace with the growing needs of the armed forces.
Secondly, the Bundeswehr, like the armies of other Western states, is facing a shortage of personnel and recruitment problems. Plus, against the backdrop of the Ukrainian conflict, many members of the German armed forces began to terminate contracts. They explain this by the fact that they entered the service in peacetime, when there were no risks associated with the armed conflict in Eastern Europe.