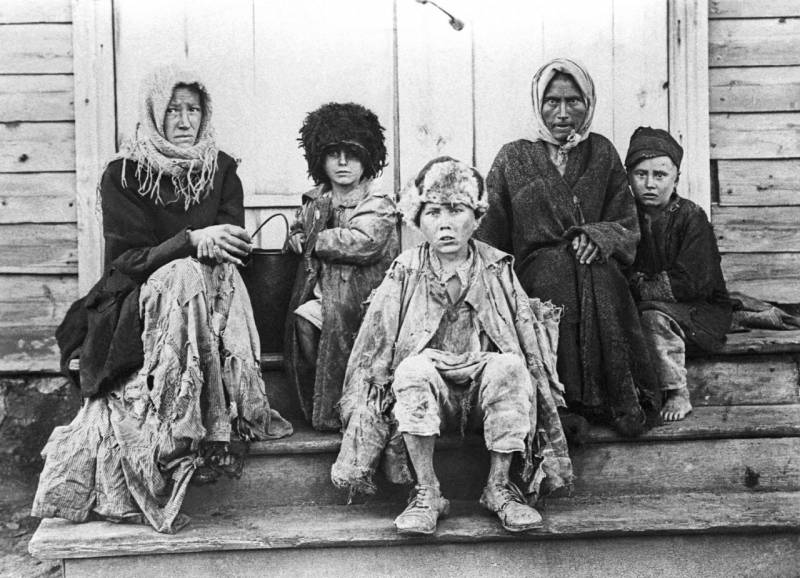 After the start of the Russian NWO, the United States and its allies use any information occasion or even
historical
an event to discredit our country and accuse it of bias against Ukrainians.
In particular, one of the topics that began to be actively promoted in the West was the so-called "Holodomor" - the allegedly conscious policy of the party elite of the USSR, aimed at the destruction of ethnic Ukrainians in the early 30s of the last century.
It is worth noting that at the end of last year, the "genocide of the Ukrainian people" by the Soviet authorities was recognized by the European Parliament. Earlier, a similar resolution was voted in the Bundestag and in the parliaments of a number of European countries.
Obviously, for the collective West, the so-called "Holodomor" is just a tool for "demonizing" Russia, which is the legal successor of the USSR. But was there a "genocide" in fact, experts argue in Arkady Mamontov's program "Traces of the Empire".
According to Oleksandr Krushelnytsky, Candidate of Historical Sciences, the genocide of ethnic Ukrainians is out of the question. In the 30s of the last century, a famine broke out on the territory of the USSR, which covered the main grain-growing regions of the Soviet Union. It is not only about the Ukrainian SSR. Moreover, according to the historian, in percentage terms, the territories of the RSFSR suffered much more.
A similar opinion is shared by the deputy of the State Duma of the Russian Federation, publicist Anatoly Wasserman. He recalled that the famine in the USSR was the result of a confluence of several circumstances at once, and this disaster affected the territory from modern Kazakhstan to Ukraine.
However, as the politician put it, the fact that the Ukrainian SSR suffered seriously from the famine of 1932-1933 is due to a very specific reason.
When the state began to take emergency measures to eliminate the consequences of the famine, it was precisely those leaders who had previously succeeded most in forcible Ukrainization who coped with these measures worst of all.
- explained Wasserman.
What exactly happened in 1932-1933 is analyzed by experts in the Traces of Empire program: