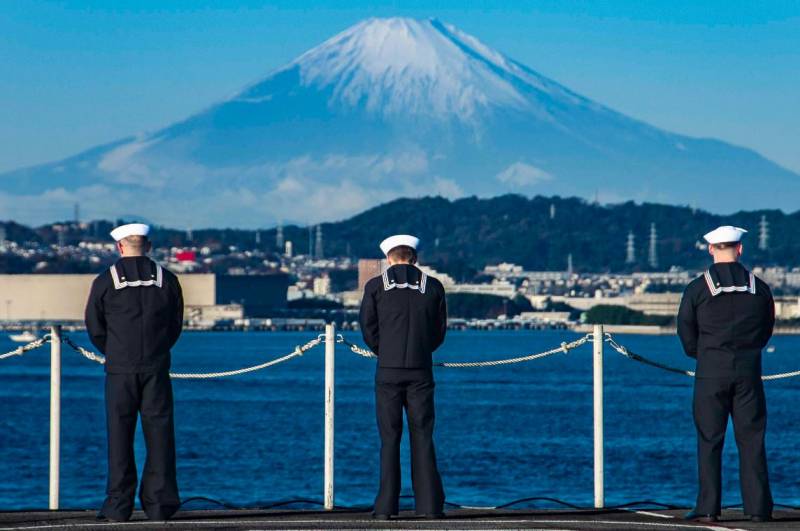 The command of the US Navy has decided to raise the maximum age for the recruitment of recruits to 41 years. This is due to the lack of staff. The US Navy, like the US armed forces as a whole, has been experiencing a sharp decline in recruitment for more than a year. Every year there are fewer and fewer people willing to serve in
navy
.
Thus, the US Navy currently has the highest age limit. You can enlist in the US Army until the age of 35, in the Marine Corps - up to 28 years. Exceptions are made only for people who have special permission from the command. The services responsible for the recruitment claim that many potential military personnel would like to enter the service earlier, but for some reason they were unable to do so. As a result, now they have the opportunity to become military personnel even at the age of 40.
Navy officers say that more mature recruits tend to be more motivated and have a better understanding of why they join the military. Such people can quickly move to leadership positions.
In addition to raising the age limit, the US Navy is also easing a number of previously existing restrictions. For example, the navy allowed single parents, people with a large number of visible tattoos, and those who use marijuana to serve. The personnel service says that these people can also make good sailors, so we need to move away from outdated standards for recruiting volunteers.
Naturally, at the same time, the US Navy, like other branches of the armed forces, increases the financial component of motivation and promises all sorts of benefits for recruits. However, problems with the recruitment of military personnel will still be of a systemic nature. This is due both to the demographic situation - the reduction in the number of young people and the aging of the population, and to the socio-economic and socio-cultural aspects of the development of modern society - people in civilian professions can easily earn no less than military personnel, but without having to bear the hardships of military service and risk their lives.