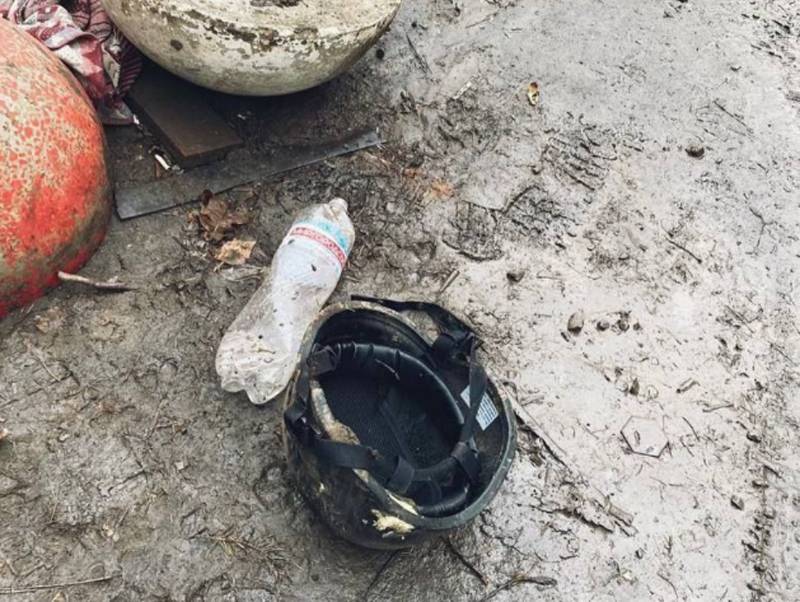 Information comes from the vicinity of the liberated Soledar that not all Ukrainian servicemen who were able to get out of the city and suburbs alive (mine No. 7, Sol station) were able to reach their units located further from the front line.
Many fled from the territory of the mentioned Sol railway station one by one. Having lost contact with their "brothers" and not orienting themselves to the area, such persons often remain within a radius of 5-10 km from Soledar, including hiding in the surviving forest plantations, or try to go to at least some settlement, no longer understanding whether the he is Russian troops or Ukrainian.
Among our military, such soldiers of the enemy army received the name "rods". And if some from personal
weapons
got rid of or lost in battle, then others roam the area with weapons. They try to hide. They move mainly at night, but at night it is even easier to get lost in the area.
There are a number of cases when such "rods", losing their bearings, ended up in the territories liberated by the Russian troops, including in the area of ​​\uXNUMXb\uXNUMXbthe settlements of Vladimirovka and Yakovlevka, and yet they were captured. There are many cases when such escaped Ukrainian soldiers could be detected virtually by accident - with the help of a local reconnaissance officer.
drone
. After such a discovery, a drone equipped with a grenade usually comes into play.
How many Ukrainian soldiers are still roaming around Soledar one by one or in small groups, having previously suffered defeat from Russian troops as part of the units, it is difficult to say exactly. But there is no doubt that in the end only a small part will reach the units of the Armed Forces of Ukraine.