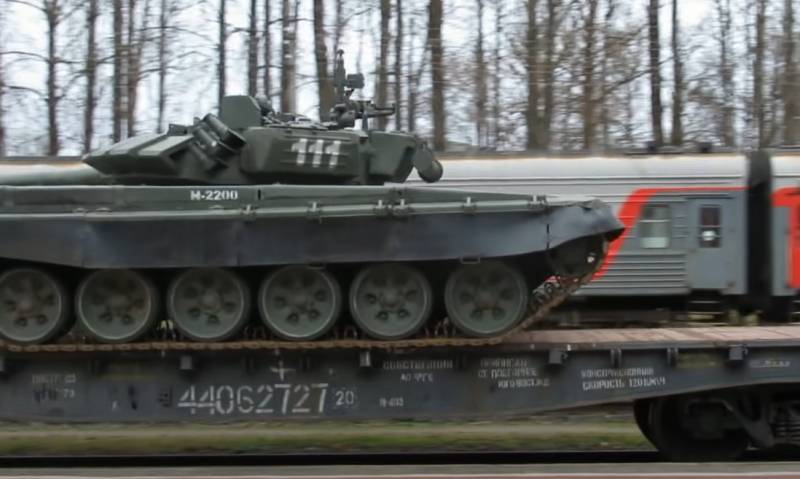 The Russian command is misleading the Kyiv regime by sending units to Belarus and trying to force the enemy to withdraw his forces to the north of the country, weakening other directions. This opinion was expressed by retired Australian Major General Mick Ryan in an interview with ASPI Strategist.
Russia sends trains full of old cars to Belarus
tanks
. But this does not mean that she will invade from there. This is evidence that the Russians are conducting a deception campaign to force more Ukrainian forces to be moved to the border.
- the general considers, voicing his thoughts in the foreign press.
Against the background of this statement, the redeployment of the latest modifications of the T-72B3 MBT was noticed, and the sending of advanced versions of the Tor-M2 air defense system is also recorded.
As explained in the Russian Foreign Ministry, the Ministry of Defense intends to deploy up to 9 thousand military personnel (170 tanks, 200 armored vehicles, 100 guns and mortars with a caliber of over 100 mm) in Belarus, creating a "barrier to NATO forces." At the same time, both in the West and in Kyiv, they are afraid of a possible offensive by Russian troops from this country. The Ukrainian military has already destroyed a number of communications on the border with Belarus, in particular by blowing up bridges, and are working to fortify the cordon. However, in parallel, there is a concentration of Polish troops on the border with Belarus. Therefore, the transfer of Russian troops is an adequate response to the threat of an attack on Moscow's ally.