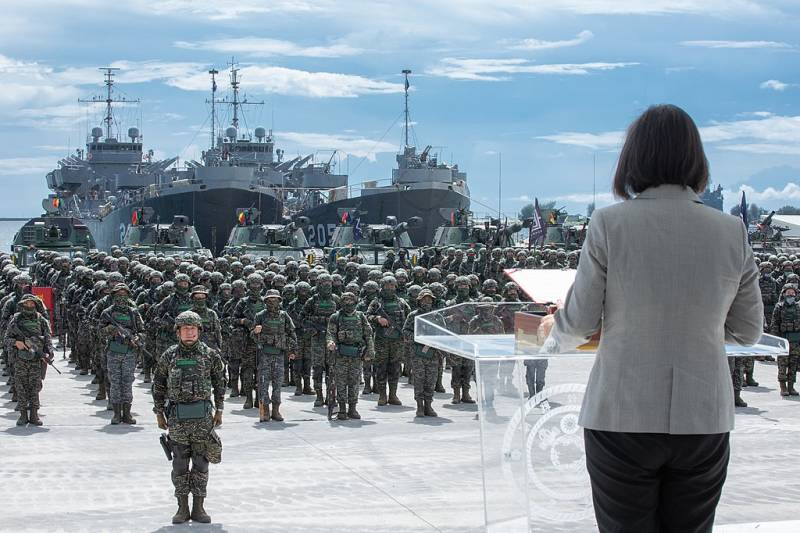 Taiwan is literally teetering on the brink of armed conflict with the People's Republic of China, and any "tiny incident" can turn into a large-scale war. This was stated in an interview with the British television channel Sky News by Foreign Minister of partially recognized Taiwan Joseph W.
According to the Taiwanese diplomat, the island manages to avoid a direct conflict with China by very much restraint. It is patience that helps Taiwan not to enter the path of war with a powerful neighbor. The Minister emphasized that the pilots of the Taiwanese military
aviation
very well trained and know that they have no right to take the first shot.
According to Joseph Wu, sooner or later, the status quo of Taiwan will end. The island will either be absorbed by China or become an independent and recognized state. Now there is a very high risk of armed conflict. Between 2020 and 2022, Wu notes, the number of Chinese People's Liberation Army (PLA) fighter jet flights near the island increased 5-fold.
China has never given up the possibility of using military force to establish control over Taiwan. But, emphasizes Joseph Wu, the authorities of the island are doing everything possible so that he can protect himself and defend his interests.
Recall that earlier the United States and its regional allies expressed their readiness to defend Taiwan in the event of an attack by China. This is explained by the fact that if Taiwan becomes part of the PRC, US interests, both political and economic, will be dealt a severe blow. Therefore, Washington is striving to prevent such a development of events, although it continues in words not to recognize Taiwan as an independent state and to assure Beijing of its adherence to the "One China" principle.