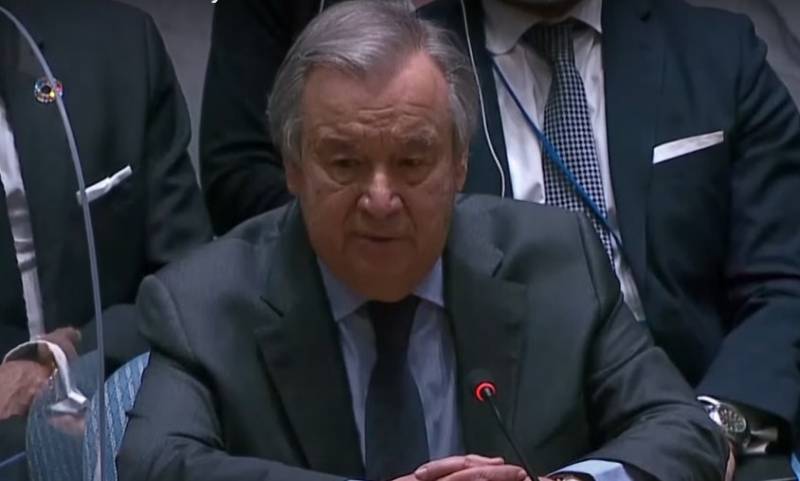 Today, the world is facing one of the most difficult geopolitical situations, UN Secretary General António Guterres said during a speech at a forum in Davos.
In his words, he did not live during the Second World War and could not observe firsthand what was happening in those difficult times. Meanwhile, Guteris called the current situation in geopolitics the worst in his entire life.
The UN Secretary General emphasized that even during the Cold War, everything was much simpler. Two opposing blocs tried to harm each other, but at the same time they were ready to stop if the situation approached a critical one. In particular, as Guteris explained, this concerned the nuclear potential of the parties. There were mechanisms designed to avert disaster.
Today, according to the head of the United Nations, the situation in the world is much more complicated. First, political leaders are no longer interested in climate issues, biodiversity and other important issues - everything is focused on the Russian-Ukrainian conflict and problems with inflation.
As a result, according to Guterres, the world is systematically moving towards the "point of no return".
It's like we're using 1,6 planets when we only have 1 planet.
- added the UN Secretary General.
Secondly, according to the head of the international organization, the unipolar system that existed before is collapsing. The world began to be divided into two poles in the USA and China.
At the same time, Guterres noted that today there are no mechanisms in the world that can prevent global confrontation, like those that existed during the Cold War. That is why, in modern realities, the situation risks getting out of control at any moment.