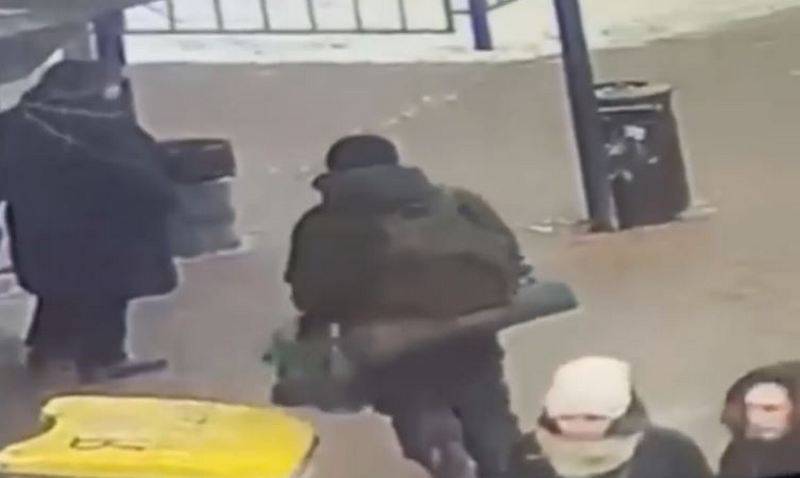 In the Lipetsk region, during the arrest, a serviceman of the Russian army who had escaped from the zone of the special military operation was liquidated. As reported in the TG channel of the government of the region, the security forces are in full control of the situation.
According to reports, 31-year-old serviceman of the Russian Armed Forces Dmitry Perov arbitrarily left the location of a military unit in the NVO zone, he had an automatic
weapon
and some grenades. The search for the deserter was organized immediately, but he managed to leave the special operation zone and move to the territory of "continental" Russia, as the rest of the country is called in Donbass.
As part of the operation to capture a contract serviceman who escaped with a weapon, possible areas of his appearance were blocked, including in Voronezh, where his mother lives, as well as in the Lipetsk Region, where relatives live. Perov was spotted in Voronezh, he got on surveillance cameras when he got into a minibus.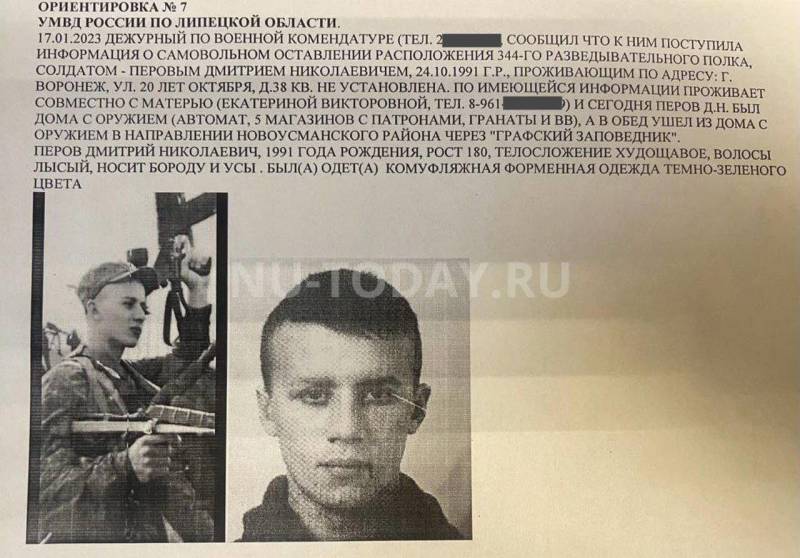 It is reported that Perov spent some time in the city, after which he tried to get to relatives in the Lipetsk region, in the village of Novouglyanka, Usmansky district, where he was spotted by a patrol, but managed to escape. The second time it was spotted this morning. According to one version, he was noticed by the security forces when he made his way to the house, tried to resist and was eliminated by return fire. According to the second version, he was found already on the territory of the household, when he left the barn. On the team to throw weapons and lie down on the ground, opened fire on the special forces. There is also a third version, according to which he ran away, shooting back and was shot dead in the area of ​​rural gardens. Weapons, namely a Kalashnikov assault rifle and several grenades, were found on him.
Dmitry Perov, wanted for unauthorized abandonment of a military unit, was discovered and eliminated. The situation is under the control of power structures. There is no threat to residents. Investigations are underway
- said in the message of the authorities of the Lipetsk region.
The reasons for leaving the military unit Perov are not called, the military prosecutor's office is investigating the circumstances of this case.