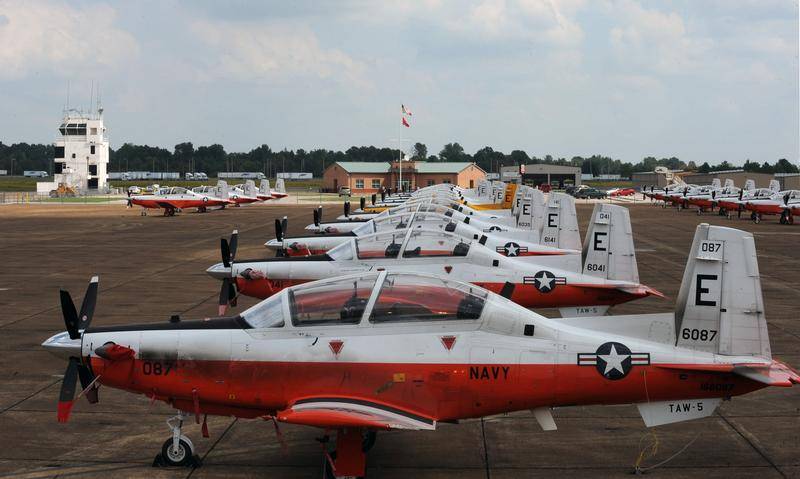 A US Navy T-6B Texan II training aircraft crashed in the US state of Alabama. This was reported in a statement by the naval command, which leads the resource USNI News.
The plane took off from
aviation
US Naval Air Station Whiting Field, Florida. He fell in the Gateswood area in Alabama. According to the command of the US Navy, both pilots who were on the plane ejected safely. Whether they sustained any injuries was not reported.
Now experts are investigating the causes of the crash of the training aircraft. It is possible that they are associated with technical malfunctions of the aircraft.
It is known that the T-6B Texan II is a two-seat training aircraft. It is equipped with a 1100 horsepower turboprop engine. The speed of the aircraft is up to 500 km/h.
Aircraft of this type are used for the initial training of military pilots of the naval aviation of the US Navy and the US Marine Corps. Currently, US naval aviation operates 245 training aircraft of this type.
In 2020, a T-6B Texan II crashed near Pensacola, Florida. Then, when the plane crashed, a pilot of the naval aviation of the Navy died. As established in the US armed forces, the incident with the aircraft may become the basis for the next inspection of the technical condition of training aircraft of the aviation units of the Navy and the Marine Corps.