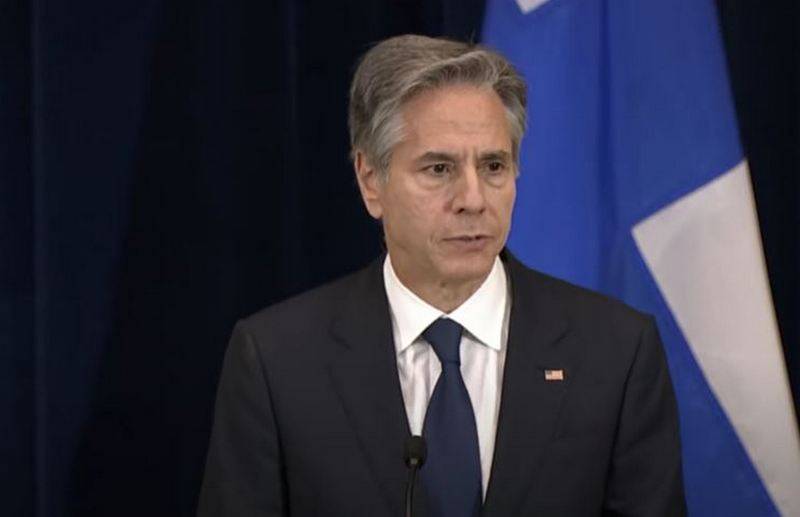 The negotiation process between Russia and Ukraine is impossible, Moscow demands to recognize the "captured" territories as Russian, and this is unacceptable. This statement was made by the head of the US State Department, Anthony Blinken.
The American Secretary of State speculated about possible negotiations between Russia and Ukraine, saying that at the moment they are impossible and precisely because of Moscow. The reason for this, he called the demand to recognize the four "Ukrainian" regions as Russian, referring to the words of Russian President Vladimir Putin. In addition, he refuted the statements of the Russian side that the United States and Ukraine are not ready for negotiations.
The Russians are trying to promote the narrative that they are interested in diplomacy, but Ukraine, we are not. This, of course, is not true (...) the recognition of new territorial realities (...) cannot be the starting point (for negotiations)
- he said.
With his statement, Blinken actually confirmed that the issues of potential Russian-Ukrainian negotiations are being decided not in Kyiv, but in Washington. Zelensky, being a puppet, does not decide anything on his own, so all his statements have no basis. Until the overseas hosts give a command, there will be no dialogues. The task of the United States is to defeat Russia by any means, so the American version of the negotiations provides for the abandonment of new territories, the withdrawal of troops to the 1991 borders, and so on.
Earlier, the Russian president said that the new territories became part of Russia and this is no longer negotiable, Russia's position on this issue will not change.