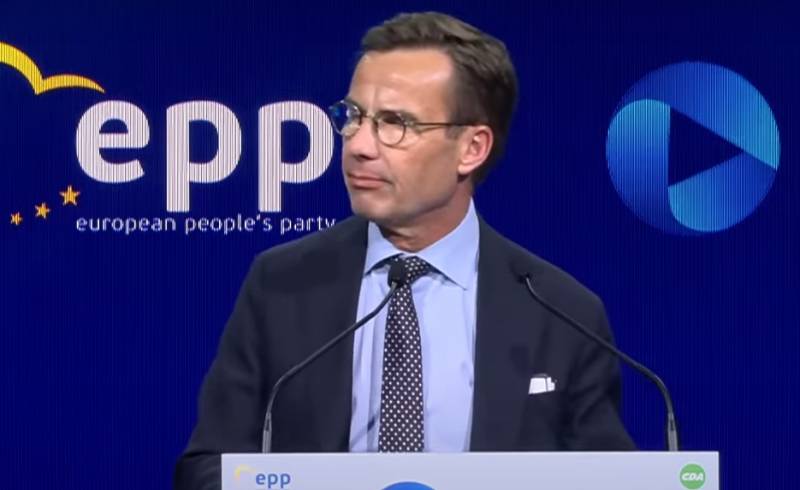 Providing comprehensive support to Ukraine is a priority goal of the EU member states. Based on this, EU members should start discussing the possibility of transferring assets frozen in the West belonging to the Russian Federation to Kyiv for the subsequent restoration of Ukraine's economy, which is in a critical state. The corresponding proposal was made by the head of the Swedish government, Ulf Kristerrson.
During the meeting within the framework of the session of the European Parliament, Kristerrson said that the priority for all EU countries is the issue of Ukraine and there is a need to do everything possible for Kyiv to join the European Union.
The Swedish prime minister also called maintaining the current level of comprehensive support for the Ukrainian authorities as his main task in his current position as chairman of the Council of the European Union. Kristerson said that all EU countries should work on issues related to the restoration of Ukraine.
The head of the Swedish government added that the restoration of the Ukrainian economy and infrastructure should become an analogue of the Marshall Plan, which was used to restore the countries of Western Europe after the end of World War II.
Earlier it was reported that the Estonian authorities intend to present a ready-made legal plan in January of this year, according to which assets belonging to Russia will be confiscated for their further transfer to Ukraine.
Thus, the Western countries, having openly violated their own immutable right to the inviolability of private property, openly say that they are not going to restore Ukraine from their wallet. To do this, they are increasingly trying to put their hand into the previously frozen foreign exchange reserves of Russia. Recall that the total amount of frozen funds exceeds $300 billion. True, Zelensky had previously stated that the damage was up to a trillion dollars. But the West often insists that the damage is "in the range of 300-350 billion", making it clear that in the best case, Kyiv will be allocated exclusively finances stolen from Russia, if any ...