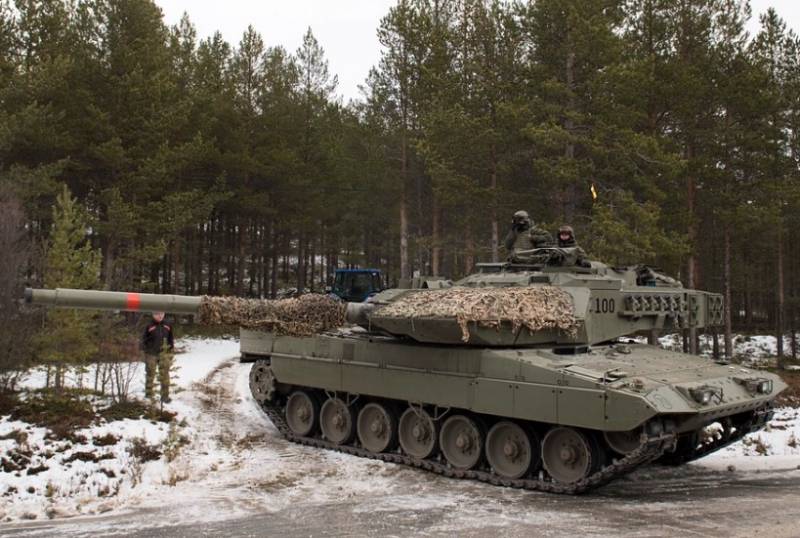 At the World Economic Forum in Davos, the head of the Polish state, Andrzej Duda, said that the countries of the North Atlantic Alliance could form a
tank
a brigade equipped with Leopard combat vehicles. That is, we are talking about a hundred units.
But for this, they must be transferred to the Ukrainian military by several European states that have such equipment.
I hope that the allies will simply hand over a few dozen of these tanks, thanks to which at least an armored brigade will be formed for Ukraine
Duda said.
Despite the appeals of the President of Poland, Madrid does not yet plan to transfer its Leopard tanks to the Ukrainian Armed Forces. According to the El Mundo newspaper, Spanish Defense Minister Margarita Robles refused to do so, citing the "deplorable" technical condition of the combat vehicles.
Spanish "Leopards" are now stored at a military base in Zaragoza. According to the head of the Ministry of Defense, it is risky to use them not only in their current state, but even after repairs, if they are going to do it.
We are considering all possibilities. But I can already tell you that the Leopards, which have not been used for many years, cannot be sent to Ukraine, because they are in an absolutely unfavorable position.
Senora Robles said.
Earlier, Finland announced its readiness to send Leopard tanks to Ukraine. But it will do this only when other European countries agree to it.