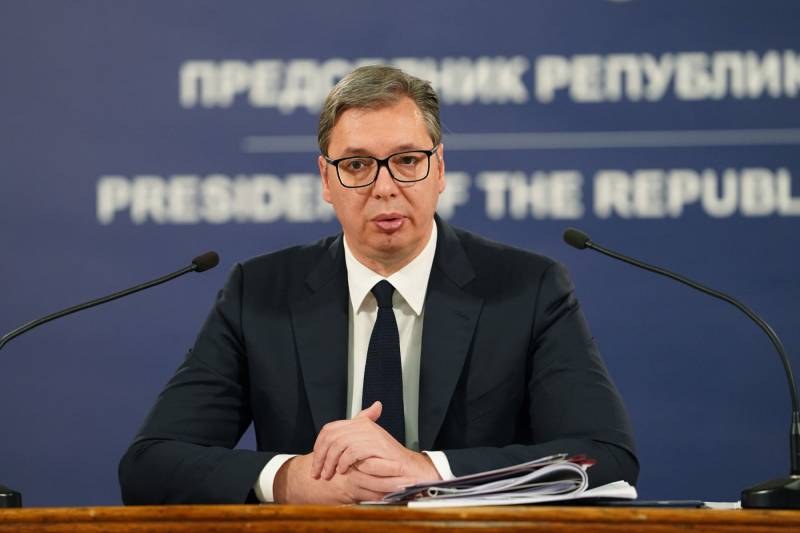 The President of Serbia reacted to the appearance in the Russian media of materials that guys from Serbia are training as part of the volunteer battalion named after Sudoplatov in the Zaporozhye region. As Voennoye Obozreniye has already reported, they voluntarily joined the battalion, noting that they had sided with Russia and emphasizing that they were not fighting against Ukraine, but against the forces that occupied this country today.
Aleksandar Vučić stated that "Belgrade condemns the recruitment of Serbian citizens by PMC Wagner.
The President of Serbia appealed to the Russian media with a call to stop "advertising recruitment." And the reason? Is it yet another fear of the sanctions regime, or may there simply be too many who want to stand in line with the Russian fighters who are once again liberating the Russian land, the land of their ancestors from Nazism?
Vucic:
You people from PMC "Wagner"! Why do you call the Serbs when you know that it is contrary to our laws and regulations.
Earlier, adviser to the US Secretary of State Derek Cholle also expressed his concern about the "recruitment" of Serbs to participate in hostilities on the side of Russia during a visit to Belgrade.
But if all these officials are so worried, then why are they not worried about the appearance of "volunteers" in the ranks of the Armed Forces of Ukraine? Or again "it's different"? ..