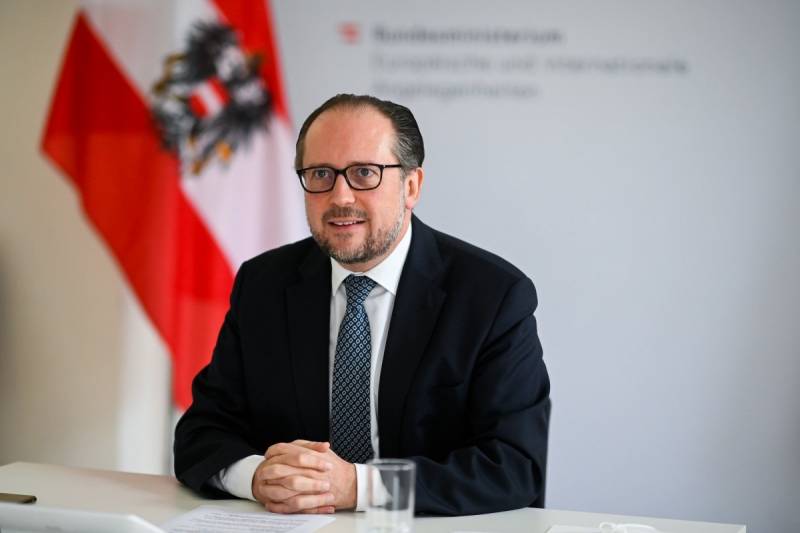 Austrian Foreign Minister and former Federal Chancellor Alexander Schallenberg urged to remain vigilant so as not to cross the "red line" in relations with Russia, despite the ongoing conflict in Ukraine. This is reported by the Austrian edition of Kronen Zeitung. According to him, today's actions will determine the status of the free world for many years to come.
Here is how the head of the Austrian foreign ministry commented on what was happening:
To ban the issuance of visas to 144 million Russians is unacceptable. We must all understand that Russia is not going anywhere. Things like geography and
история
- are unchanged. Russia has been and remains a part of European history and culture. The future security architecture of Europe will have to include Russia as a permanent member of the UN Security Council and, of course, as a nuclear power
Note that this statement of the diplomat caused indignation in the Ukrainian Foreign Ministry:
Calls for continued dialogue with Russia, as well as respect for its history and culture, only reinforce the Kremlin's impunity.
At the same time, Schallenberg stressed the importance of holding a dialogue with Russia at the Organization for Security and Cooperation in Europe (OSCE), expressing bewilderment that his Russian counterpart Sergei Lavrov was not invited to the last OSCE meeting in Poland.
The OSCE is one of the few remaining venues where Russian diplomats are still present. Maintaining a sense of proportion is one of the biggest challenges for 2023. The other is to keep the unity
the minister concluded.