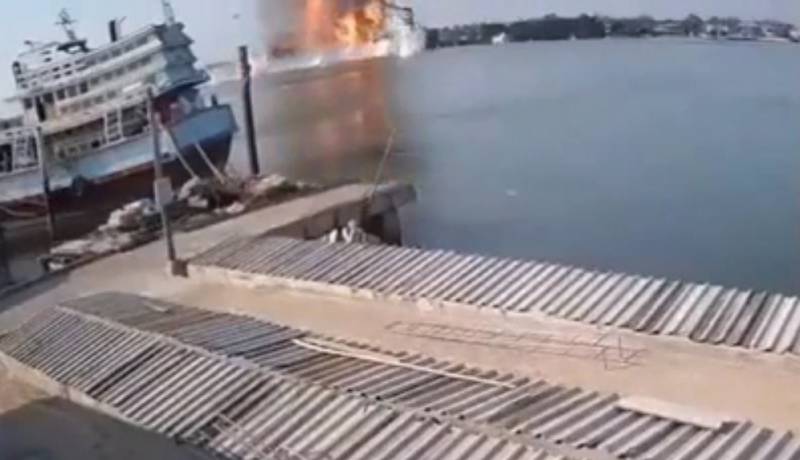 In Thailand, after a fire, an oil tanker Smooth Sea 22 exploded, moving along the Mae Klong River in the Muang region. According to preliminary data, at least one dead and seven missing are reported.
According to the Thai edition of the Bangkok Post, the incident was reported to the local police around 9 am. It is also noted that the ship regularly underwent all the necessary maintenance at a specially equipped shipyard and at the time of the explosion the tanker's tanks were empty.
The material of the publication reports that the sound of the explosion was heard at a distance of several kilometers, and the blast wave was also felt. An hour after the incident, the fire on board the ship was localized and brought under control. The explosion caused damage to several buildings located near the river bank - windows were broken in them. Local authorities are currently conducting a full investigation into the incident.
Earlier it was also reported about the explosion of the oil tanker "Trinity Spirit" off the coast of Nigeria. A ship carrying about 22 barrels of crude product caught fire and sank in the southern Delta region. At the time of the incident, about ten people were on board the tanker.
Unfortunately, such incidents are not uncommon - as a rule, they are caused by a violation of safety regulations and improper technical condition of the vessel.