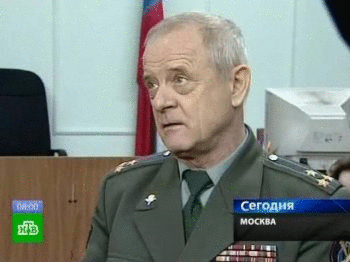 The process of the case of the former GRU colonel Vladimir Kvachkov, who is accused of trying to prepare a military coup and promoting terrorist activities, is underway in Moscow.
On Friday, the prosecutor announced the indictment, after which Kvachkov told the court that his actions contained no corpus delicti, Interfax reports. But at the same time he did not answer the question whether he admits his guilt, explaining that his actions lacked corpus delicti, said defendant's lawyer Oksana Mikhalkina.
According to the defender, Kvachkov believes that there is no evidence against him in this case, and, in his opinion, he is being tried for his thoughts. The lawyer said that at today's meeting two prosecution witnesses were questioned, one of whom said that he did not know Kvachkov, and the second said that he was forced during the investigation to stipulate the defendant in connection with the pressure on him by the investigators. "Thus, the witness for the prosecution has already refused the testimony given earlier," Mikhalkina clarified.
She noted that during the trial, 63 witnesses must be interrogated from both the prosecution and the defense. "Today, I again filed a motion for consideration of the case in an open mode, and unexpectedly for me, after it had already been denied several times before, it was granted today," the lawyer said.
Now the court will close from the audience and the press only those meetings in which written documents with the signature "Secret" will be examined. The next meeting will be held on November 14 in open mode. It will continue the interrogation of prosecution witnesses.
Recall that Vladimir Kvachkov was twice acquitted by the Mosoblsud jury in the case of the attempted assassination of the former head of RAO UES of Russia, Anatoly Chubais. 22 December 2010, the Supreme Court of the Russian Federation recognized the acquittal of Vladimir Kvachkov legal.
The former person involved in the case then ensured that the prosecutor's office was obliged to bring him an apology for illegal criminal prosecution, and also sought compensation in court for non-pecuniary damage in the amount of 450 thousand rubles.
23 December 2010, the colonel was detained by FSB operatives in his apartment, from there he was immediately taken to the Lefortovo Court of Moscow, which authorized his arrest on a new charge - an attempt to prepare an armed coup and promote terrorist activities.
During the investigation of this case, the investigators appointed Kvachkov a psychiatric examination, which the officer found offensive and unsuccessfully tried to cancel it. A few months later, the doctors came to the conclusion that Kvachkov is mentally healthy and fully sane.
October 17 2012, the Moscow City Court refused to terminate the criminal case against Vladimir Kvachkov, rejecting the corresponding defense motion. The term of his detention was extended several times, the last - until April 4 2012.