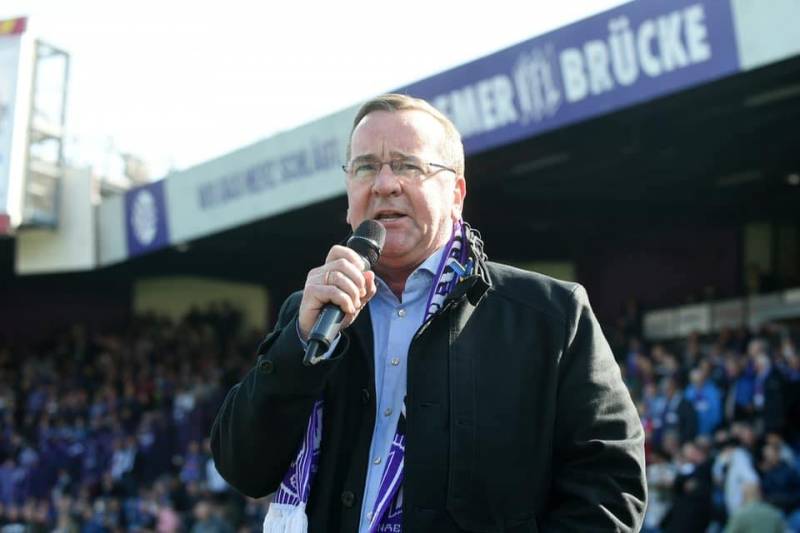 Germany has already found a replacement for Christina Lambrecht, who resigned the day before. According to information provided by the online publication Spiegel, Boris Pistorius, a party member of the current German Chancellor Olaf Scholz, became her successor. The politician previously held the position of Minister of the Interior of Lower Saxony since 2013. He also headed the city hall of Osnabrück from 2006 to 2013. Since 2017, he has been a member of the Landtag (regional parliament) in Hannover.
Note that Christina Lambrecht resigned yesterday, January 16, citing the pressure exerted on her by the German media lately, which, according to her, had to postpone discussions about the needs of the Bundeswehr. In this context, it is worth noting that a wave of indignation from the media was caused by her inability to keep the German army in shape, especially against the backdrop of the Ukrainian crisis. At the same time, it was also criticized for the state of the material and technical base of the country's Armed Forces.
Here is how she commented on her departure:
The "increased attention" of the media to my person, lasting for months, does not allow objective coverage and discussion of the condition of the soldiers, the Bundeswehr and the course of security policy in the interests of German citizens
Recall that on Friday, January 20, in German
aviation
Ramstein base is to host a meeting of Ukraine's partners, during which a coalition of countries will be formed that have expressed their readiness to supply Kyiv with heavy
Tanks
. There is no information yet about who will represent Germany at the upcoming meeting.
Experts believe that Lambrecht resigned so as not to participate in the discussion of the transfer of tanks to Kyiv.