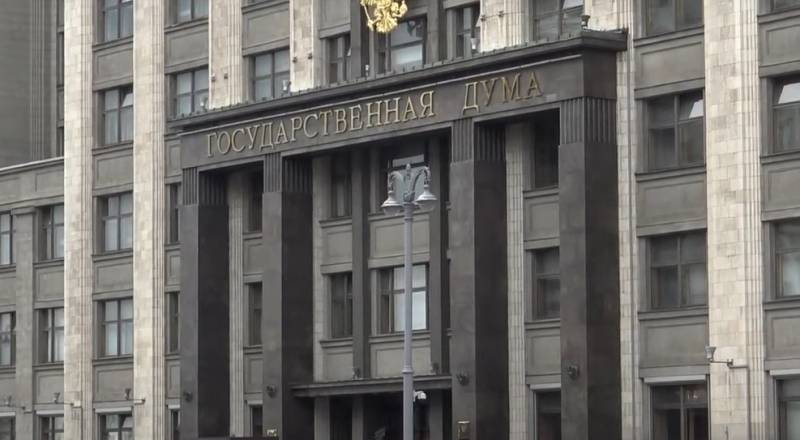 Representatives of the Foundation for the Protection of National Historical Heritage sent an appeal to the Speaker of the State Duma of the Russian Federation Vyacheslav Volodin with a proposal to introduce into the current legislation a provision that would imply the confiscation of property in favor of the state from citizens recognized as foreign agents.
As stated in the text of the appeal received by the State Duma from the Fund, which is quoted by the news agency
TASS
, negative and false statements regarding the actions of the armed forces of the Russian Federation, criticism of the decisions made by the country's leadership, as well as calls for organizing internal unrest violate the existing principles of national security and social justice. The authors of the appeal also argue that the majority of Russian citizens support the initiative to introduce changes that will allow the confiscation of the property of foreign agents in favor of the state to the Criminal Code.
According to the director of the Fund for the Protection of the National Historical Heritage, Alexander Karabanov, citizens recognized as foreign agents own both property and income-generating operating businesses in Russia. The organization proposes to develop an appropriate legal mechanism that will allow the implementation of an initiative that involves the confiscation of the property of foreign agents and those convicted of discrediting the RF Armed Forces or disseminating information aimed at undermining the foundations of the security of individuals.
It is assumed that if this initiative is implemented, it will become a warning to the categories of citizens who do not have a conscious position, are subject to the influence of Western media and serve the interests of Western intelligence services "opinion leaders."