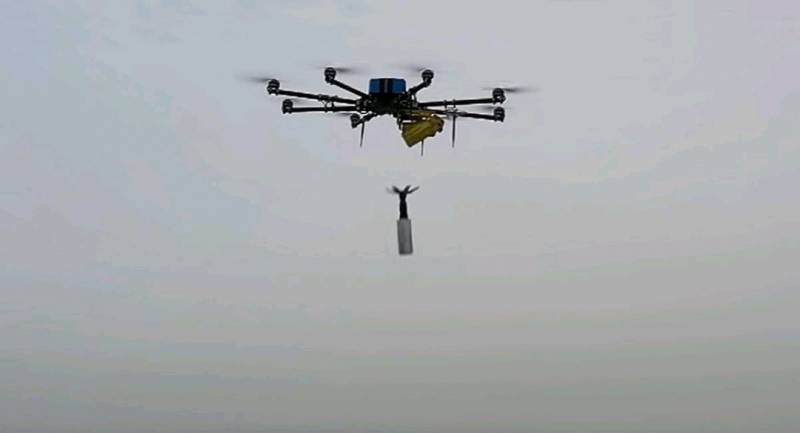 Russian fighters shot down a large Ukrainian drone near Artemovsk, which was trying to attack the positions of our troops. This hexacopter carried four grenades that were supposed to fall on the heads of the Russian military.
Reportedly, the Ukrainian drone has become quite an easy target for our fighters, as it is large in size, flies noisily because of the gasoline engine, and even glows in the dark. For the "landing" of this
drone
the Russian military had enough small arms
weapons
. The downed drone has six propellers, two batteries that power the ammunition dump system, and a gasoline engine. The drone is equipped with a camera and a grenade release system, of which there were as many as four.
Russian fighters shot him down with small arms. Since the drone flies noisily and glows in the dark, this target turned out to be accessible to our military personnel.
- said the correspondent of the TV channel
"Star"
.
What is this model
drone
not reported, but this is definitely not a military drone, but a civilian one, adapted by Ukrainian craftsmen to drop grenades on the positions of Russian troops. It is possible that it was designed for agricultural work, given the gasoline engine and size. The Armed Forces of Ukraine have a similar device, but not with six, but with eight propellers (octocopter). We are talking about the R18 drone, developed by the Ukrainian company Aerorazvedka in 2019 specifically for attacking the positions of the military personnel of the NM LPR and DPR. This drone is capable of carrying a load weighing 5 kg at a height of 100-300 meters. The range is 4 km, and the battery life is 40 minutes on a single battery.