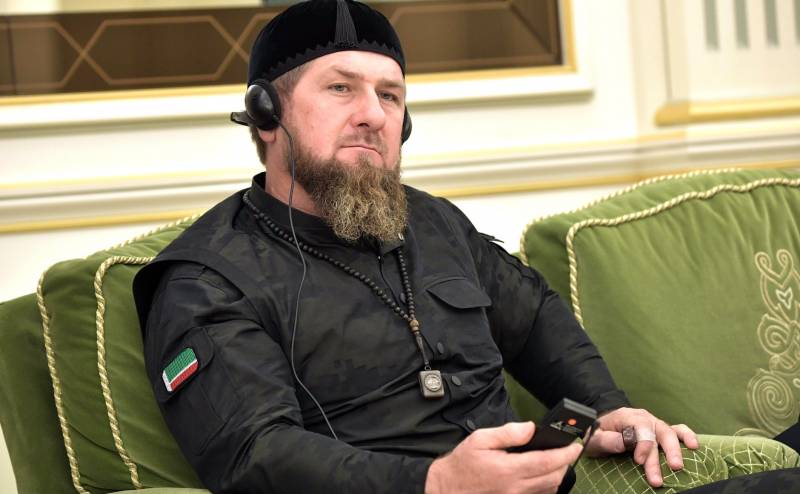 The promised deliveries of military equipment and weapons from the US and European countries to Ukraine will not give advantages to the Kyiv regime. Head of the Chechen Republic Ramzan Kadyrov wrote about this on his Telegram channel. The politician noted that the information transmitted by NATO countries
weapon
is outdated.
According to Kadyrov, the West is sending old, decommissioned equipment to Ukraine. Such equipment cannot pose a threat to Russia, since our country is a great nuclear power that can calmly resist not only NATO, but the whole world.
Separately, Kadyrov dwelled on understanding the Ukrainian conflict as a whole. As you know, some media in the West, and even in Russia, are trying to consider the special operation as a manifestation of almost the third world war.
I called inappropriate the conversations of various experts who are trying to impose the status of a world conflict on the Russian special military operation in Ukraine. The whole world has not agreed on NATO and a handful of countries that are part of it. Many large states, including China, India, Pakistan and dozens of other countries with billions of people, remain neutral. Therefore, we are still far from the Third World War
- Kadyrov wrote in his Telegram channel.
At the same time, he noted that if someone likes to personify the whole world with NATO, then they may well consider the events in Ukraine a world war. As for Russian actions in Donbass, they are successful. The Armed Forces of the Russian Federation solve all the assigned tasks. Kadyrov noted the coherence of the actions of the Chechen units, dwelling on the fact that during the entire period of the special military operation, not a single Chechen commander was taken prisoner by the enemy.