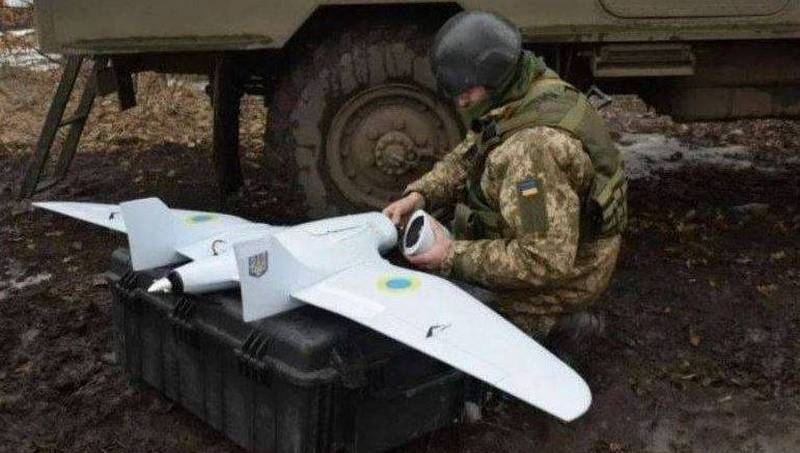 Ukraine signed contracts for production and purchased a large number of new
drones
since the beginning of the Russian special military operation, such information was announced by the Minister of Digital Transformation of Ukraine Mikhail Fedorov.
Since February 2022, Kyiv has spent approximately $81 million on the purchase of approximately 1600 drones for various purposes, including those of Ukrainian design. According to the Ukrainian minister, special attention is paid to Ukrainian developers, which allows developing the production of UAVs in Ukraine.
Thanks to the project "Army
drones
"As part of the UNITED24 platform, we provide our military with the best "birds" and stimulate the development of Ukrainian UAV manufacturers. During the seven months of the project's existence, at the request of the military, almost 1 drones have already been contracted for 600 billion hryvnias (more than $3,3 million). Some of them - drones of Ukrainian manufacturers
- he said.
Earlier, the head of the Ministry of Digital Development of Ukraine stated that Ukraine plans to increase the number of drones in the Armed Forces of Ukraine, including through its own developments. As announced back in December, Kyiv is developing new air-to-air UAVs that will supposedly be capable of shooting down Russian-used Geran kamikaze drones. According to him, new drones should appear in the troops in February-March of this year. Kyiv also plans to create its own drone, similar to the Iranian ones, capable of striking targets at ranges up to 1 kilometers.
Recently, the Ukrainian authorities announced the opening of the production of new UAVs in the territory of one of the NATO countries. There are no details yet, but it has been suggested that these could be long-range kamikaze drones.