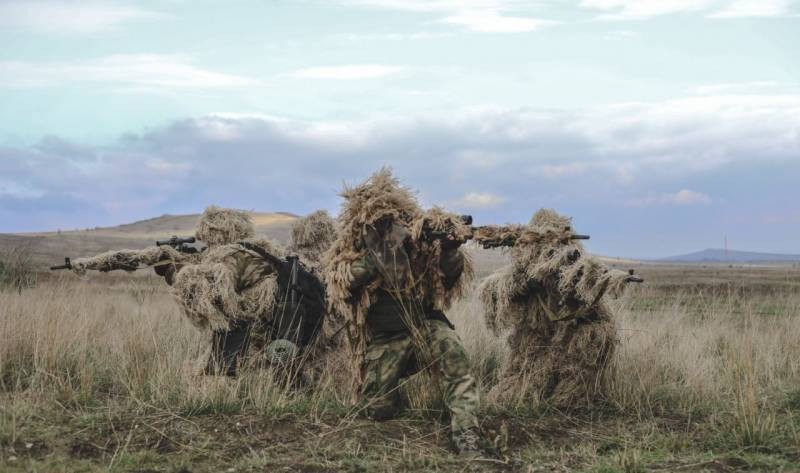 The Russian military will receive a new large-caliber sniper rifle, developed
weapons
leads the holding company "High Precision Complexes". The rifle can be adapted to any shooter and any equipment.
Rostec announced the development of a new large-caliber rifle chambered for the domestic cartridge 12,7x108 mm last fall. To date, the requirements for a new weapon have been determined, the developers are looking for technical solutions that will help achieve the specified parameters. The rifle is created using new design solutions and modern materials.
According to Bekhan Ozdoev, industrial director of the armaments complex of the state corporation Rostec, the new rifle can be adapted to any shooter due to the large number of adjustments.
The rifle will have high ergonomic characteristics due to the presence of a large number of adjustments to the elements of the weapon, which will allow it to be adapted to any shooter and his combat equipment. The design of the rifle will allow you to install a wide range of aiming aids
- leads
TASS
his words.
Currently, snipers in the NVO zone have received a large number of new large-caliber rifles manufactured by Lobaev Arms, in particular: long-range multi-caliber DXL-5 Havoc (Devastator) NATO caliber 12,7X99 mm and chambered for the Russian cartridge 12,7X108 mm, SVLK-14S "Dusk "chambered for 408 Cheytac (10,36x77 mm), TSVL-8 "Stalingrad" chambered for caliber .338 LM / .300 WM, etc.
The main sniper rifle in the Russian Armed Forces is still the SVD, but they have already begun to replace it with the new Chukavin sniper rifle (SVCh), which has shown high efficiency in the SVO zone.