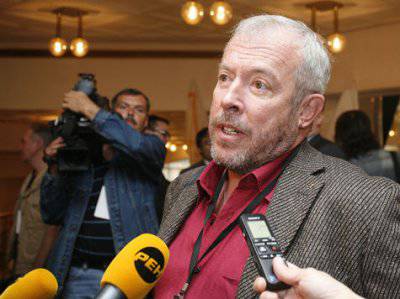 A famous musician called on Russians to learn to love and respect themselves and those around them.

8 August 2012, Andrei Makarevich published an open letter to Vladimir Putin in MK. Returning from a regular tour of the country, the rock musician was shocked by the scale of corruption in Russia and told about it. Today "MK" publishes its new open letter, this time addressed to the citizens of Russia.
LET'S TRY WITH PUTIN

OPEN LETTER TO CITIZENS OF THE RUSSIAN FEDERATION
Some time ago I wrote an open letter to our president - I could not resist. I received a lot of reviews - someone expressed warm support, someone laughed at my naivety. Even the president himself answered (I did not expect) - he advised the following letter to be addressed to Russian businessmen so that they themselves would not provoke bribe officials. I have looked narrowly at businessmen (to those that have not left yet) and understood that besides the banal "hold on!" I have nothing to say to them. But I'm not talking about them now. And not about the president.
Let's imagine the impossible: tomorrow we turn on the TV, and from there Vladimir Vladimirovich Putin, just like Yeltsin, who once led him, says: the Russians are tired, I leave. Worked, not sparing the strength, did everything I could, I'm leaving. Thanks to everybody, you're free.
So what?
Do you think that from this day our life will go differently? And the police (forgive me, the police - what's the difference?) Stop robbing and pressing us and start, on the contrary, to defend? And officials will stop cutting the budget and divide kickbacks and take up their direct responsibilities, which they apparently have? And doctors will stop pulling money from the unfortunate patients and will be engaged in their treatment? And the Ambulance will not carry passengers for five thousand on a counter with a siren, and will hasten to help those who need it? Will the priests stop blessing the Orthodox attack aircraft and start treating our souls? And the deputies will no longer make us laugh and dishonor the country and take care of what they were chosen for? And the courts will begin to judge by the law, and not by the dictates of the heart and the call is not known from where?
And if you really think that this is how it will be - maybe try it now, under Putin? After all, he did not give instructions to the cops to rob us, officials to steal, deputies to fool around. I will keep silence about the trial.
And do not inflate the cheeks and shout about patriotism. Patriotism is love for one's homeland. It is impossible to hate each other and at the same time love their homeland. Because homeland is not power, not a state, not birches in a field. Homeland - we are with you. I you he she. And until we stop humiliating and robbing each other, dragging ourselves around ourselves, until we learn to love and respect ourselves and those around us — no one and nothing can help us. Neither the Lord, nor the patriarch, nor the coordination council.
Even Putin.