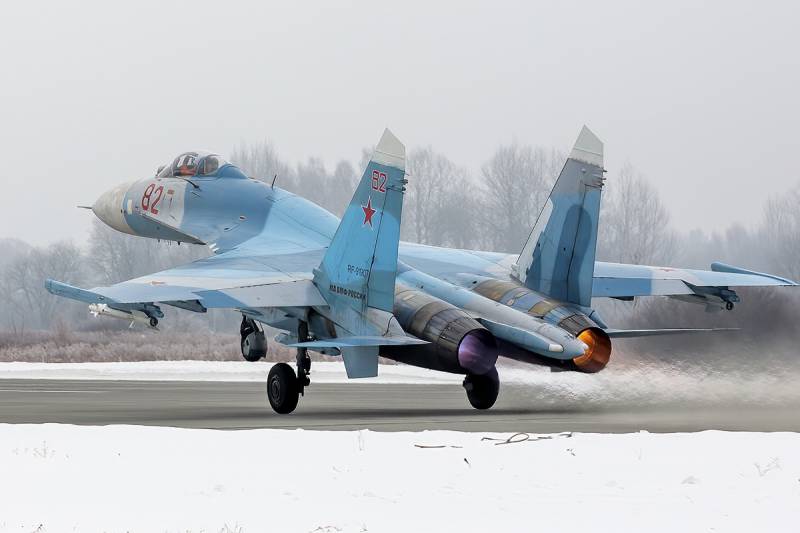 Russian combat
aviation
intercepted a German R-3C Orion base patrol aircraft from the German Navy, moving towards the state border over the Baltic Sea. This is reported by the National Center for Defense Management of the Russian Federation.
According to the report, on January 16, 2023, Russian airspace control systems spotted an air target over the Baltic Sea, heading towards the Russian border. The Su-27 fighter of the air defense forces of the Baltic Sea was lifted into the air.
fleet
, which approached the detected target and identified it as a P-3C Orion patrol aircraft of the German Navy.
The crew of the German plane, noticing the Russian fighter, turned away from the Russian border and changed direction to the opposite. Our Su-27 escorted the German naval R-3S Orion and, having made sure that it was moving away from Russian territory, returned to its base airfield. It is emphasized that no violation of the state border of the Russian Federation was allowed.
In addition, the flight of the Russian fighter took place over the neutral waters of the Baltic Sea. Also, the Russian pilot did not "dangerously" approach the German aircraft, so as not to frighten the German pilots. Pilots of American planes "intercepted" near the state border of the Russian Federation have a habit of complaining about the "dangerous approach" on the part of Russian pilots.
The flight of the Russian fighter was carried out in strict accordance with international rules for the use of airspace over neutral waters without crossing air routes and dangerously approaching an aircraft of a foreign state
- said in a statement.